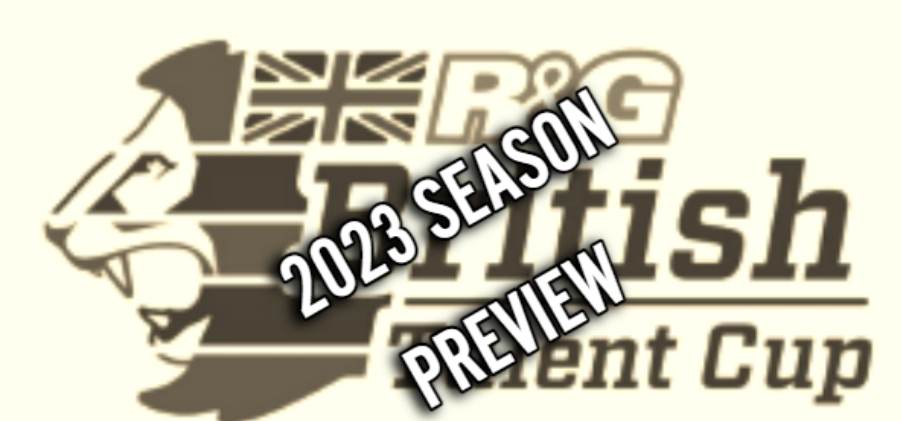 A Look Ahead to the 2023 R&G British Talent Cup Season – The Road To MotoGP.
By Ed Lewis
Once thought of as a side show, The R&G British Talent Cup (R&G BTC) has emerged in to what is arguably the fans favourite support class within the British Superbike Championship (BSB). With Live TV viewer figures hitting six figures worldwide and record numbers of trackside, race fans are realising that the kids on track are potentially the next generation of MotoGP and BSB stars in the making.
In fact it's hard to walk down a BSB pit lane and not bump in to riders and team staff who haven't emerged through this junior class in one form or the other. Bradley Ray, Kyle Ryde, Leon Haslam, Tarran Mackenzie, Scott Redding and more recently Rory Skinner, Danny Kent, Storm Stacey and Charlie Nesbitt, just a few names that have honed there craft in Talent Cup or the formerly known Motostar and British 125cc championships.
The 2023 R&G BTC season kicks off with the long awaited Silverstone test on the 6th April in the well-recognised format that world championship promotors Dorna and MotorSport Vision Racing (MSVR owner/operators of the BSB circuits) have developed over the last five years using the familiar Honda NSF250cc four-stroke single cylinder Moto3 machines.
New regulations come in to place this season as the FIM (Federation of International Motorcycling) introduce safety regulations that increase age limits up to 14-18 years old and grid numbers reduced to 32 plus two wildcard maximum starters.
The 18 round Honda BTC series held over nine three day events will once again include teams who have become house hold names in the British support class paddock including Michael Laverty's VisionTrack academy, Ryan Saxelby`s City Lifting/Kovara Projects, Steve Patricksons SP125, together with Wilson Racing, Mortimer Racing, Microlise Creswell, Banks Racing and Team 151s.
Notable that some of the 2022 contenders have moved on to race pastures new including two times series runner up MLav`s Carter Brown, Banks Racings Harrison Crosby, City Lifting`s Ryan Hitchcock, Knockhill circuit specialist Troy Jeffery, Lucas Hill and FHO`s Holly Harris. Short Shift News wish them all well in their future racing careers.
The 2023 championship is set to be one of the most exciting to date, last year's runaway winner Johnny Garness (MLav VisionTrack) starts as the favourite to emulate his dominance and title defence of the class, the 14-year-old micro rocket from Devon will be determined to challenge his own record of fourteen podiums including impressive twelve wins in 2022.
Difficult to predict who will be the main challengers, but it's fair to say that Garness will need to work even harder this term to hold off the likes of Evan Belford and new team-mate Rhys Stephenson (City Lifting/Kovara Projects) who also represents the UK in the Red Bull Rookies Cup during his 2023 campaign. Lucas Brown (SP125) and the likable Harrison Dessoy (Microlise Creswell) will both be hungry for early season positions in the pit lane winner's enclosures. Harrison Mackay (Wilson Racing) showed great form at the latter end of 2022 and during winter training, team-mate Sullivan Mounsey (Wilson Racing) who missed the early part of 2022 won't be far from snatching glory in 2023.
New kids on the block that will be looking towards the top of the time keeper's screens will be the ever improving Clayton Edmonds (City Lifting/Kovara Projects) Easington`s Daniel Goodman (MLav VisionTrack) and Spanish based 15-year-old Brit Amanuel Brinton (City Lifting/Kovara Projects) who impressed during his 2022 BTC double wild card rides. Poland's Filip Surowiak (FS75/FAB Racing) and Harley McCabe will be both hoping to continue their 2022 late season points haul. Newcomer Iwan Jones is on our radar for top rookie award.
Let's just say, when the lights turn green on the 8th of April at the Silverstone national circuit there may be a few interesting surprises.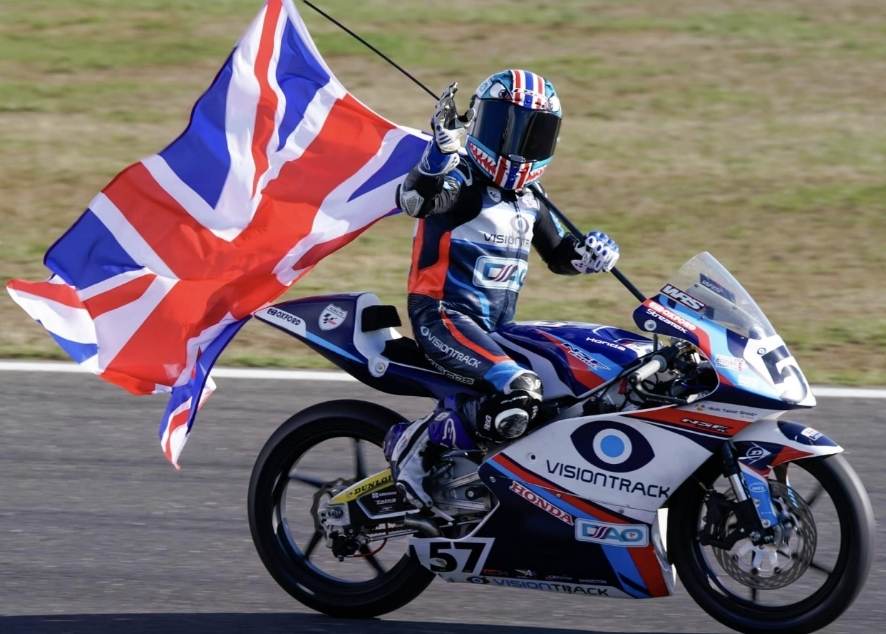 Featured Images: Olithephoto, R&G Britsh Talent Cup.

Looking to update your website?
ThisWebDesign works with small and medium-sized companies from all over the globe. Our focus is on offering visually engaging websites, social media profiles that convert, and branding that creates a powerful and lasting image.
thomas@thiswebdesign.co.uk
---