Moto2: Ai Ogura Steps Up to Moto2 With Honda Team Asia
Current Moto3 championship contender, Ai Ogura will step up to the Moto2 class next season as he swaps seats with Andi Farid Izdihar.
Ogura currently lies second in the Moto3 World Championship with one race remaining at the stunning Portimao circuit. However, for the Japanese rider, and his fellow title contenders, it will be his final race in the lower category as he steps up to Moto2 in 2021.
Ogura's times in Moto3 has been mixed, joining the series in 2018, it took him up until the Aragon round in the second half of 2019 to score his maiden podium. Since then, the 19-year-old has gone on to score seven more, all of which in his title-challenging year of 2020.
The number 79 rider will swap seats with current Honda Team Asia rider Andi Farid Izdihar, who has had a horrid time in the middle-weight class.
Izdihar stepped into the Moto2 class at the start of 2020, after a wildcard appearance at the 2019 Misano Grand Prix. However, for 'Andi Gilang' he has failed to score a single world championship point, with his best result being an 18th, coming at the European Grand Prix a few weeks ago.
In Moto3, Izdihar will be joined by Yuki Kunii, who will continue for a second season. The change is due to a technical reason as the staff believes that there will be more options for the Indonesian to show all his potential as a rider in this category.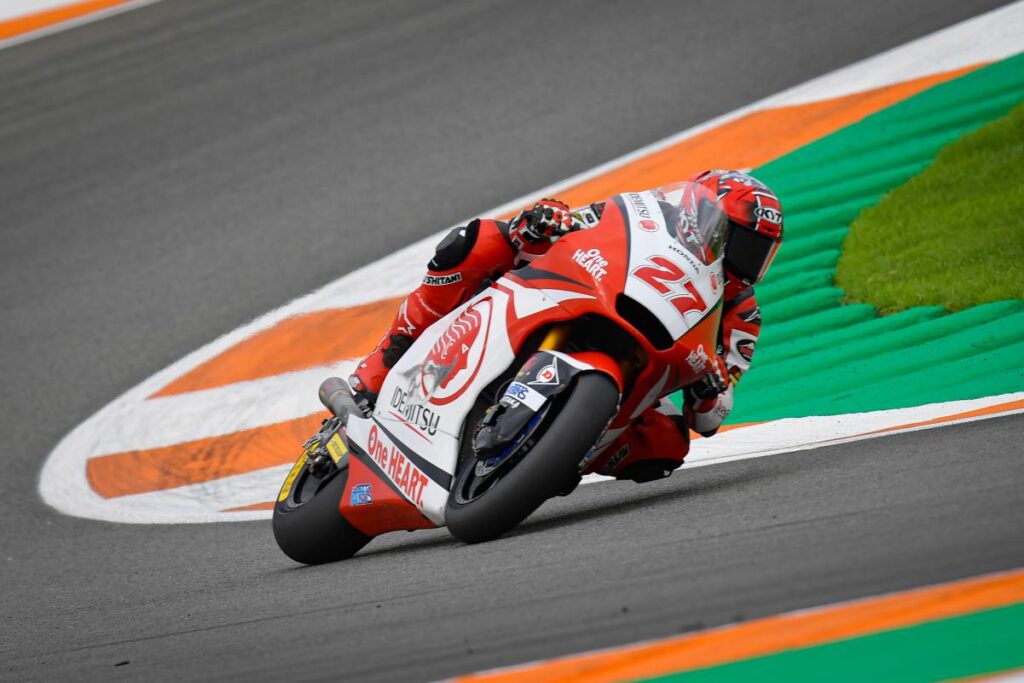 Hiroshi Aoyama – Team Manager

"First of all, I would like to thanks Idemitsu and all our sponsors. We're pleased to continue the 2021 season in two World Championship categories.
In Moto3, we will have Yuki Kunii and Andi Farid Izdihar. It will be the second season for Yuki, and I think this second year will be possible for him to have chances to fight for the Championship. He can be more competitive because he has the speed and the spirit. About Andi, it will not be an entirely new category for him. He grew up riding small bikes in the past, going very fast, for example in the Asia Talent Cup and the FIM CEV. We believe he has good skills to ride in Moto3 and to be competitive as well.

"In summary, we have a group of very young and talented riders, and we would like to see how can they perform and how can they ride the 2021 season."
Yuki Kunii will remain in Moto3 for 2021.
Yuki Kunii – Honda Team Asia Moto3

"I'm thrilled to continue one more year in Moto3 World Championship on this Team. I want to thanks Idemitsu, Honda and all the sponsors who support the Team. This first year as a rookie I've been learning a lot, although it has been a strange year. Now it's time to continue working to improve because I have had the chance to have as a teammate a rider like Ai, from whom I have learned a lot."
Andi Farid Izdihar – Honda Team Asia Moto3

"This first season it has been not so easy. I'm happy that Honda gives me another opportunity to be part of the World Championship. Honda and all the staff have seen that Moto3 is more adapted to my skills. Of course, I accept that, and I'm proud to have another grid opportunity, where I'll try all my best on this new challenge."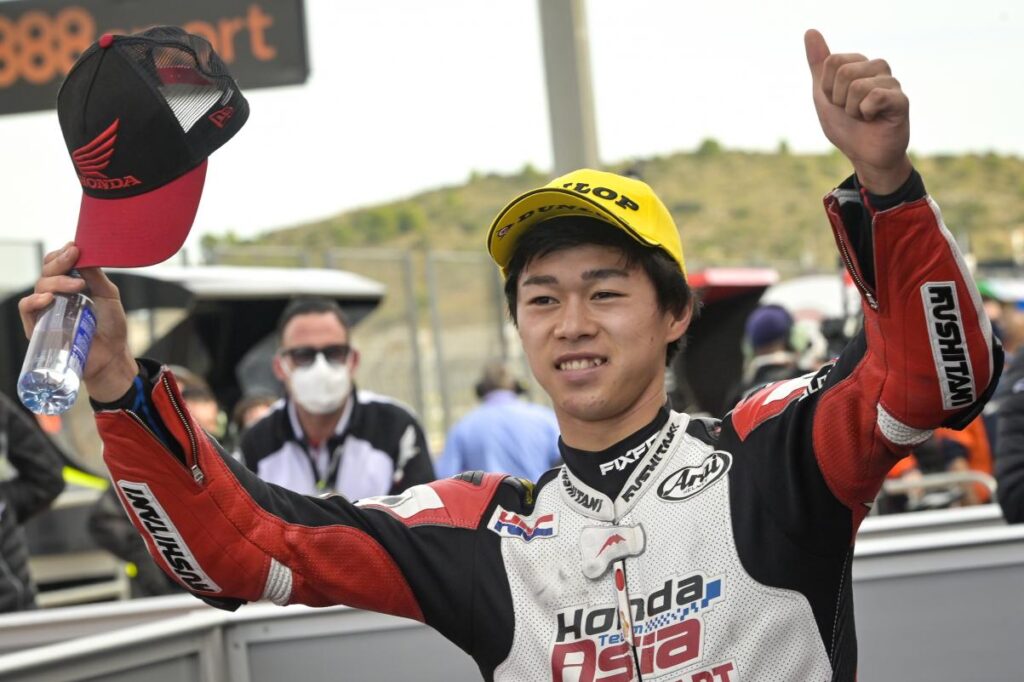 Ai Ogura – Honda Team Asia Moto2

"First of all, I want to thanks the support of all the sponsors and Team. Since 2019 we have an excellent technical package to make good results. We worked hard together. Before to arrive at the World Championship, I already thought that the perfect plan was to do two years in Moto3 before the next step. Now I could do it, and I'm pleased. It will be a new bike, with new rivals, difficult for sure but I'll try to work like now, step by step."
Somkiat Chantra – Honda Team Asia Moto2

"Of course, I'm delighted to continue for the third year with this Team. I would like to thanks the support of Honda, Idemitsu, AP Honda and everyone who is helping me to grow as a rider into this fantastic Team. This year has been complicating because the level is extremely high. I'm improving a lot my lap times comparing to last year, but everybody is doing this step ahead. The only I can do is to promise that next year I will continue working harder."
The 2021 season is set to commence on March, 28th.
Featured images: MotoGP.com

Looking to update your website?
ThisWebDesign works with small and medium-sized companies from all over the globe. Our focus is on offering visually engaging websites, social media profiles that convert, and branding that creates a powerful and lasting image.
thomas@thiswebdesign.co.uk
---