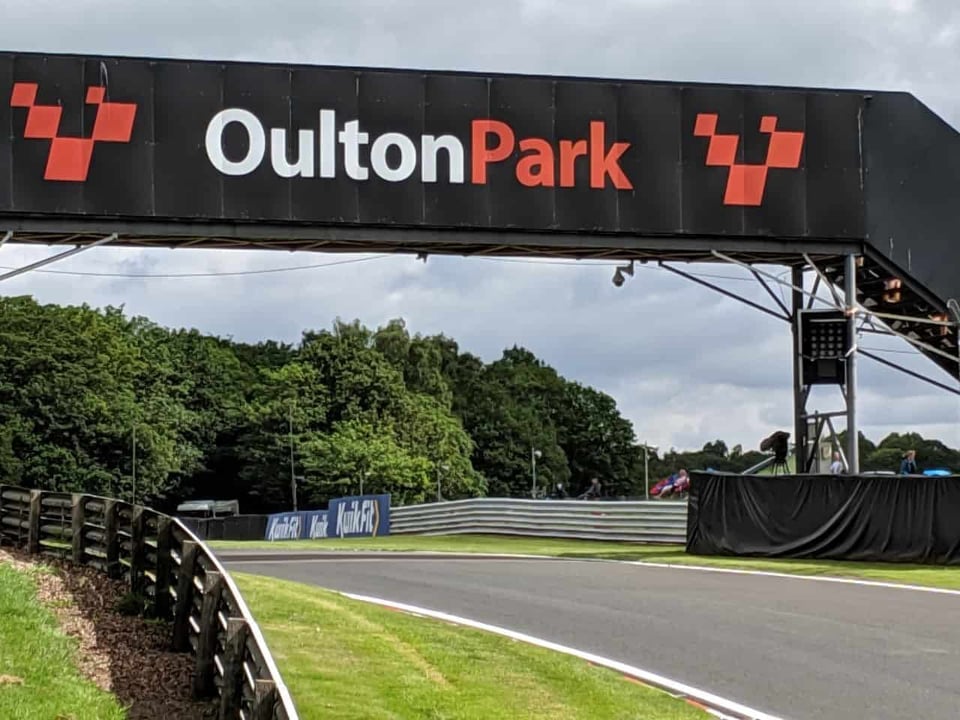 BSB: The Bennetts British Superbikes Head To Oulton Park, As The 2021 Showdown Begins.
Oulton Park Hosts Round Nine Of The Bennetts British Superbikes.
Round Nine at the Cheshire circuit of Oulton Park sees the start of the all-important showdown, there are just nine races left to decide the destiny of the 2021 Championship Title. Eight riders all have their eye on the 2021 Title and all eight have a mathematical chance of winning the title.
McAMs Yamaha's Round eight at Silverstone was full of drama, both riders Jason O'Halloran and Tarran Mackenzie crashed out of Race One after Tarran high-sided in front of Jason, leaving Jason no where to go and resulted in both riders on the tarmac. O'Halloran is leading the championship standings on 1071 points, Tarran is in second place just 30 points adrift from his team-mate. O'Halloran ruled the roost at Oulton Park in round one of the 2021 championship, winning all-three races, can the Australian do the treble again?
VisionTrack Ducati's Christian Iddon is in third place in the championship standings on 1026 points, Christian had a better round at Silverstone, getting a second place finish in race one. Team-mate and reigning Champion Josh Brookes had a very productive round eight, the Australian just did enough to get into the Showdown taking eighth place in the standings, Josh takes the last place in the Showdown, he had two podium finishes at Silverstone, can his run of form continue into the next all-important three rounds?
Oxford Products Racing Ducati's Tommy Bridewell has really stepped-up his game over the last few rounds, he has had a run of eight consecutive podium finishes, including a third place finish at the previous round at Silverstone. Tommy is in fourth place in the standings, 47 points adrift from O'Halloran. Tommy feels confident going into round nine, he has conquered his starts now and feels he has what it takes to take the Title hunt down to the wire at Brands Hatch.
FHO Racing BMW's Peter Hickman is in fifth place in the standings, 56 points adrift from O'Halloran. Peter has been a Showdown competitor before, this season will be his fourth time competing in the Showdown. The 2021 season has been one of Peter's most successful ones, having won two races, with a further three podiums. Hickman got his first podium finish at Oulton Park in round one, with a third place finish.
SYNETIQ BMW Motorrad's Danny Buchan is in sixth place in the standings, Danny has had a few turbulent rounds leading up-to the Showdown but the Essex rider did exactly what he needed to do at Silverstone and secured his 2021 Showdown place. It's been a very satisfactory season for Danny and the SYNETIQ Team claiming two race victories. He got a best place finish of fourth at the previous round one at Oulton Park.
Honda Racing's Glenn Irwin is in seventh place in the standings on 1012 points. Glenn had a quiet start to the 2021 season, the second half of the season saw Glenn claiming his first race victory. Glenn has been hampered by an on going shoulder injury but the Northern Irish rider seemed to be back on form at the previous round at Silverstone, getting his maiden win of the season in race one.
Just missing out on the Showdown was RICH Energy OMG Racing BMW's Bradley Ray, FS-3 Racing Kawasaki's Lee Jackson and RAF Regular & Reserve Kawasaki's Ryan Vickers all three riders will be competing for the 2021 Riders Cup, for that ninth place championship finish.
Eight riders will be giving their all over the next nine races to claim the ultimate Title of 2021 Bennetts British Superbike Champion. The thrilling Showdown installment starts this weekend at Oulton Park on 24/25/26 September.
Featured Images: Mrsshilts.co.uk, Bennetts British Superbikes, Christopher Brown, Tarran Mackenzie Racing Page, Double Red Photographic, Tommy Bridewell Racing Page, FHO Racing, Blackwatergraphics.com, Honda Racing UK.

Looking to update your website?
ThisWebDesign works with small and medium-sized companies from all over the globe. Our focus is on offering visually engaging websites, social media profiles that convert, and branding that creates a powerful and lasting image.
thomas@thiswebdesign.co.uk
---