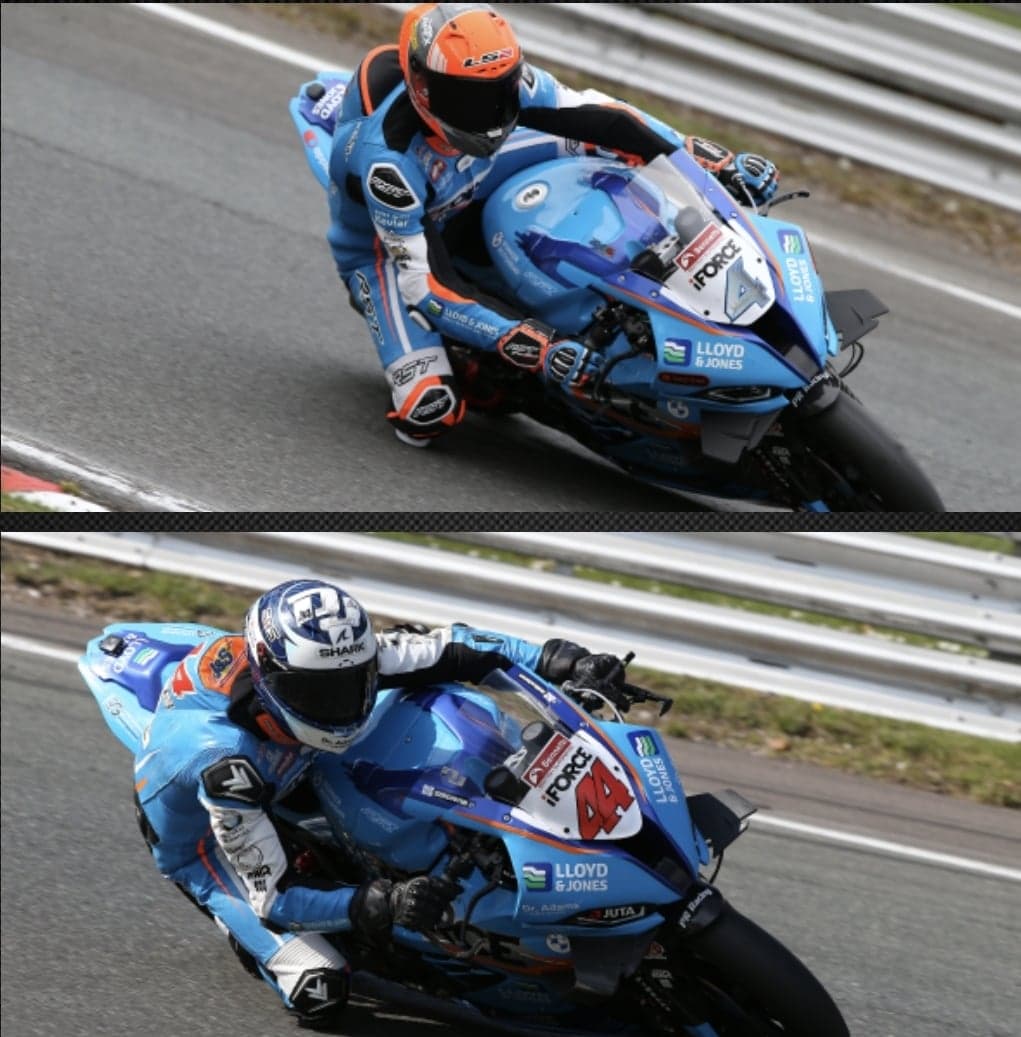 BSB: PR Racing Take To The Track At Their Home Circuit Of Oulton Park.
iForce Lloyd and Jones had a frustrating start to the weekend at their home circuit of Oulton Park in Cheshire for Round two of the Bennetts British Superbike Championship.
Mixed weather conditions for Qualifying one meant #4 Linfoot only managed one flying lap and recorded a time of 1:52.868. Unfortunately, this time was not enough to progress into Qualifying two, so Linfoot had to start from P20 for the first BSB race of the bank holiday weekend. Teammate #44 Dan Jones continued to make good progress, despite being unable to show his true pace and qualified in a time of 1:55.420 to form up on the grid in P26.
The drama continued into Race one and on the penultimate lap a red flag was declared that stopped play. Linfoot battled well, but the stoppage meant he was unable to climb any further up the order and crossed the line in 20th, whilst Jones brought his bike home in 27th.
In the early stages of Race two on the Bank Holiday Monday Linfoot was pushed off his racing line into the dirty side of the track, forcing him backdown the race order from his P19 start. After regaining his composure he recovered well and was within reach of claiming his first championship points of the weekend when the safety car was brought out on lap eight. After the restart, Linfoot was abruptly sat up for a second time this weekend, forcing him to lose momentum and valuable places to finally cross the finish line in 20th place.
Jones started the race in 27th and showed consistent pace and superb race craft to climb four places and finish 23rd.
Both riders produced their finest performances during the third and final BSB race of the weekend. Starting from 19th, Linfoot remained consistent under pressure to climb to P15 and pass the checkered flag and claim a championship point to add to his tally. Jones followed suit with a solid performance, starting in 26th and producing a good race pace and consistency to finish in 19th, his best result of the season so far.
iForce Lloyd and Jones will return on May 20th for Round three of the 2022 British Superbike Championship at Donington Park.
Featured Images: iForce PR Racing.

Looking to update your website?
ThisWebDesign works with small and medium-sized companies from all over the globe. Our focus is on offering visually engaging websites, social media profiles that convert, and branding that creates a powerful and lasting image.
thomas@thiswebdesign.co.uk
---