SSP: Jack Kennedy Strengthens Title Bid With Mar-Train Racing's Maiden Victory At Cadwell Park.
Mar-Train Racing's Jack Kennedy delivered Mar-Train Racing's maiden victory at Cadwell Park and strengthened the Dubliner's title bid with his 11th race win of the season.
The Bank Holiday weekend racing started with the Dubliner making a poor race start from pole position and allowed Appleyard Macadam's Harry Truelove to get the hole shot and stay out in front for the opening laps.
Jack soon recovered his composure and reeled Truelove in on track to take the lead as the Yamaha riders battled around the fondly known "Mini-Nürburgring" circuit. However, a mistake by Kennedy on lap 10 sent him rolling across the grass and into fourth position, allowing Truelove to regain a commanding lead.
The Irish man fought his way back and eventually past Bradley Perie and Jack Scott on the final lap to finish race runner-up and take a 111-point lead going into Monday's Race two.
Race Two saw Kennedy again down in fourth position, but the reigning Supersport Champion fought his way through the pack taking the lead just over midway race distance and to take the chequered flag.
Jack's victory in Race Two widened his championship advantage by 121 points and secured Mar-Train Racing's maiden victory at the famous Cadwell Park.
Quattro Plant British Supersport Championship Standings
Jack Kennedy – 335 Points
Bradley Perie – 214 Points
Harry Truelove – 199 Points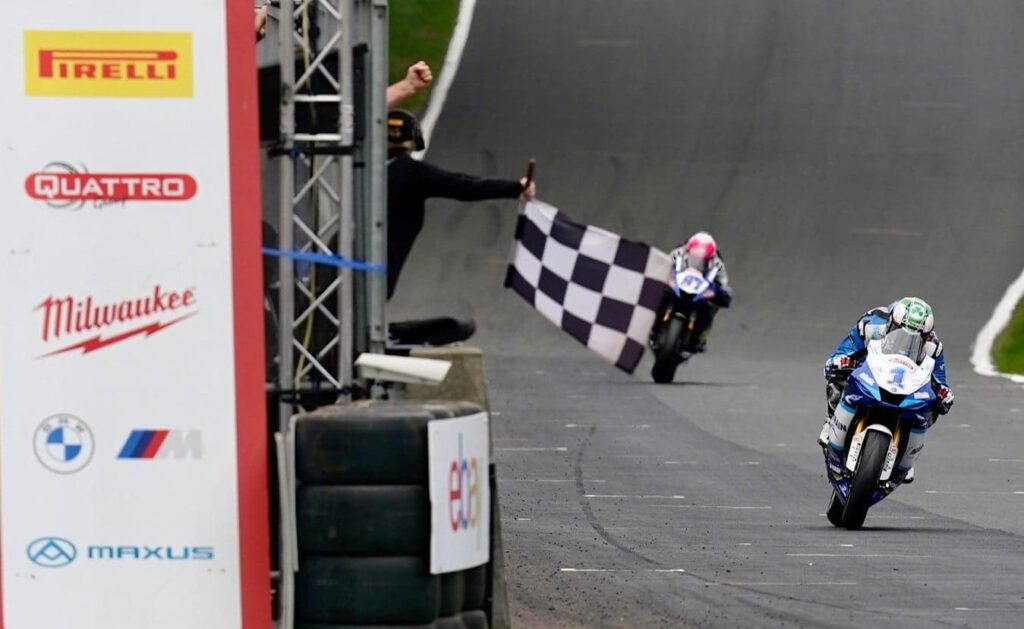 Next up for The Quattro Group British Supersport Championship is round eight at Snetterton on 09-11 September.
Featured Images: Mar-Train Racing.

Looking to update your website?
ThisWebDesign works with small and medium-sized companies from all over the globe. Our focus is on offering visually engaging websites, social media profiles that convert, and branding that creates a powerful and lasting image.
thomas@thiswebdesign.co.uk
---