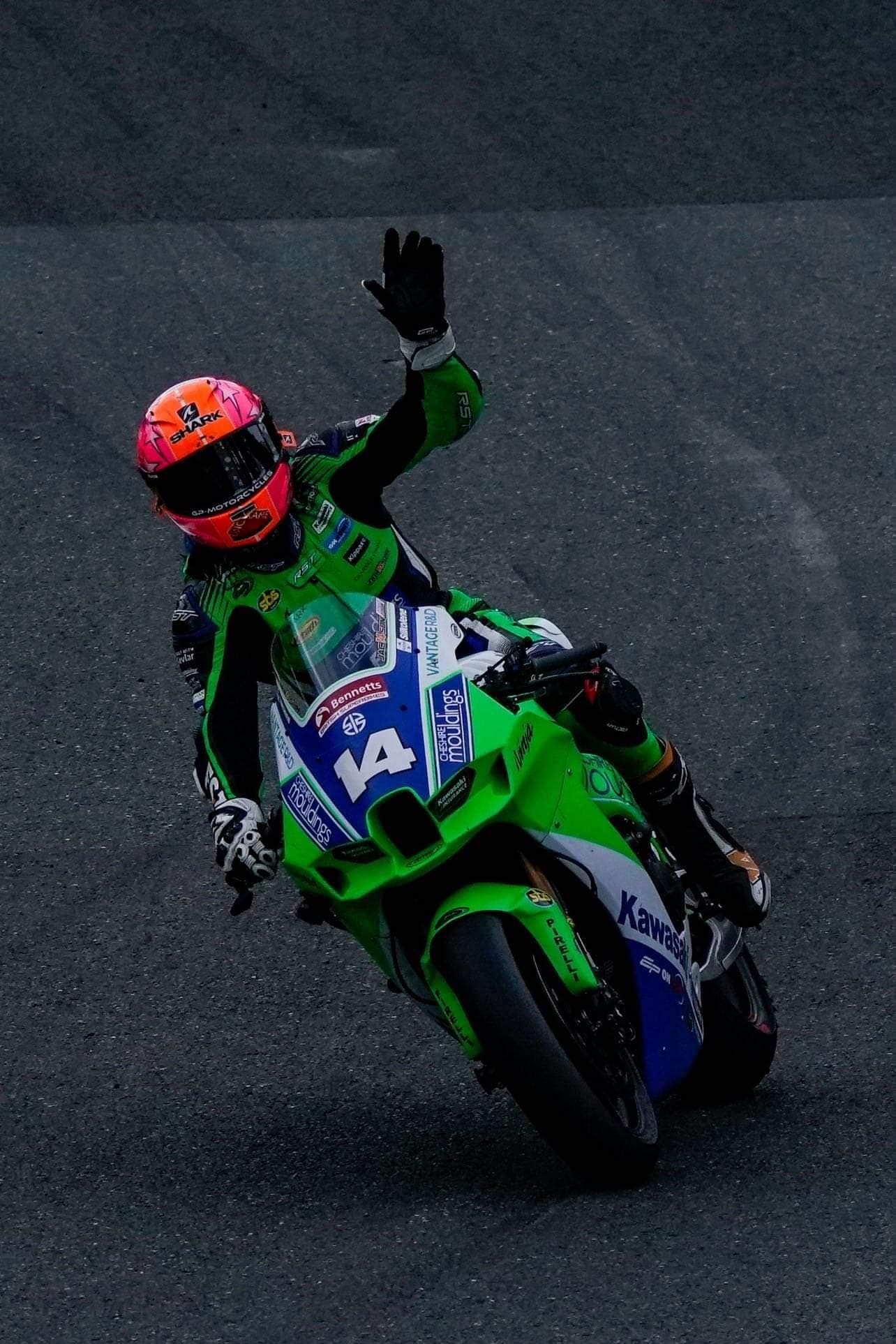 BSB: Lee Jackson Takes the Race Two Victory at Oulton Park.
FS-3 Racing's Lee Jackson Takes His Second Victory of the 2022 Season after a Dramatic Two Red Flagged Race.
For race two of round nine at Oulton Park McAMS Yamaha's Jason O'Halloran was on pole position, OMG Racing's Bradley Ray was lining up in second place, with Ducati's Tommy Bridewell rounding out the front row of the grid.
Jason O'Halloran got a blistering start off the line to lead the field into Old Hall Bend, Brad Ray was on the Australian's back wheel and took the lead at Cascades.
As the leading pack of riders flowed around Druids there was contact between O'Halloran and Tommy Bridewell, O'Halloran once again crashed out at the very same place his race ended yesterday. The incident was under investigation by Race Control; Bridewell was issued with a ride through penalty and a drop of three grid positions for race three.
Ray started to make a break from the rest of the superbike riders, behind the OMG rider there was a battle going on for a podium finish between Rory Skinner, Kyle Ryde and Tarran Mackenzie. On lap four Mackenzie crashed out at Hislops, Peter Hickman got caught up in the incident and the race was red flagged.
The race restarted and it was Ray who was again leading the field ahead of Kyle Ryde, Lee Jackson, Skinner and Suzuki's Christian Iddon. As the ridders approached Brittens Skinner crashed which caused Ryde and Iddon to also crash out of the race, the incident brought out the red flag for a second time.
The race was restarted over seven laps, Ryde and Tom Neave crashed out on the opening lap at Old Hall Bend. Ray was leading from Glenn Irwin until Jackson made a move at Old Hall Bend and took the second place from Irwin. A few laps later Bridewell made his way up to the front group.
Jackson took the lead; Ray started to lose momentum and was losing positions; he was now in third position coming under attack from Honda's Glenn Irwin.
Jackson crossed the finish line to take his second victory of the 2022 season, Bridewell was second, Ray hung on to third place, Glenn Irwin was fourth with BMW's Danny Buchan finishing in fifth place.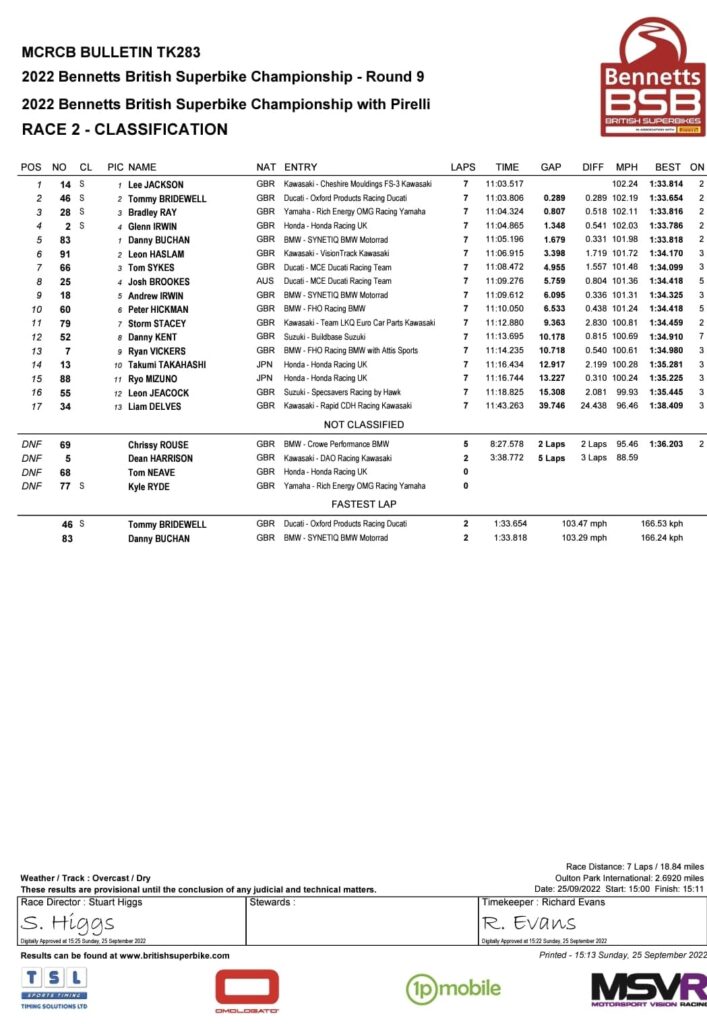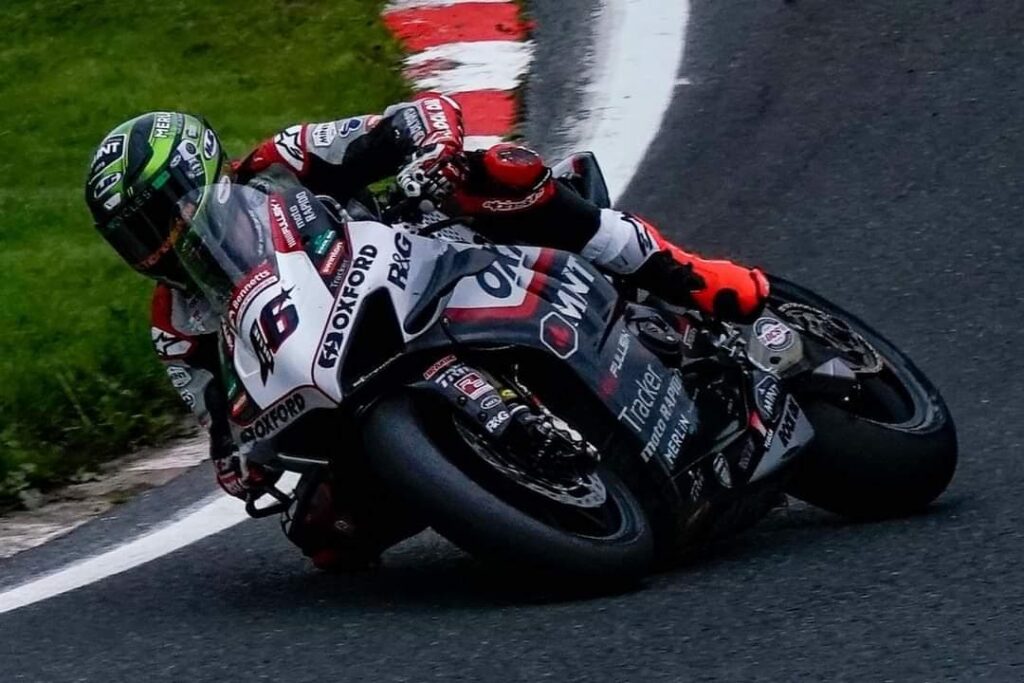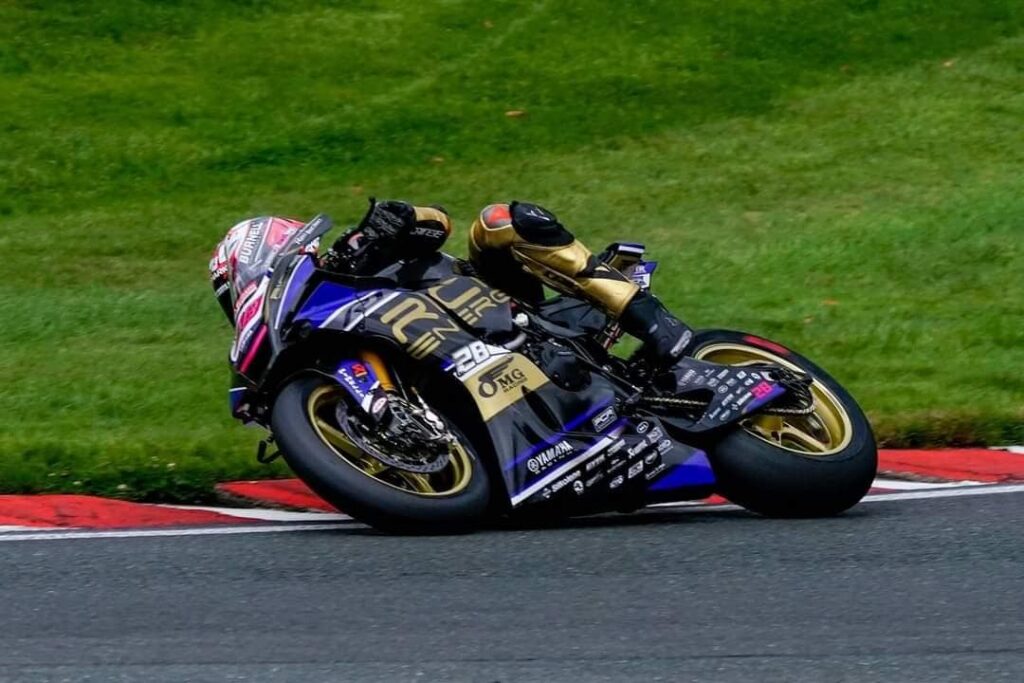 Featured Images: Olithephoto

Looking to update your website?
ThisWebDesign works with small and medium-sized companies from all over the globe. Our focus is on offering visually engaging websites, social media profiles that convert, and branding that creates a powerful and lasting image.
thomas@thiswebdesign.co.uk
---