BSB: A Very Positive Start to the Season for LKR Racing.
It was the Perfect Start to Proceedings for the All-New LKR Racing Team at Silverstone.
It was an extremely positive weekend for the LKR Racing team with Danny Kent running on a Honda in the Bennetts British Superbike class and Kieran Kent running a Yamaha in the Junior Superstock class, for the opening round which took place at Silverstone Circuit.
Bennetts British Superbikes
Danny Kent made fantastic progress over the weekend at Silverstone using practice and qualifying to find the perfect set-up for the three races.
The LKR Team worked hard all weekend giving him a bike that was able to secure some strong results and also top Honda in two of the three races.
Danny rode well and secured 9th in race one, 8th in race two and a brilliant 5th in the final race of the weekend. In race three he was able to lead for several laps and was locked in the mix for the entire 30-laps. It was a great end to a successful weekend and a positive start to the season for the newly established Lovell Kent Racing team.
Junior Superstock
Kieran also had a great weekend despite the overall race result not showing this. He made huge steps all weekend and continued to improve on his times throughout the weekend in every session. He qualified in 22nd place and was eager for a good race. However, a small technical problem from early in the race hindered his progress and he was only able to bring the Yamaha home in 33rd position. He made a good start and was working through the field but from half distance had a problem with the bike.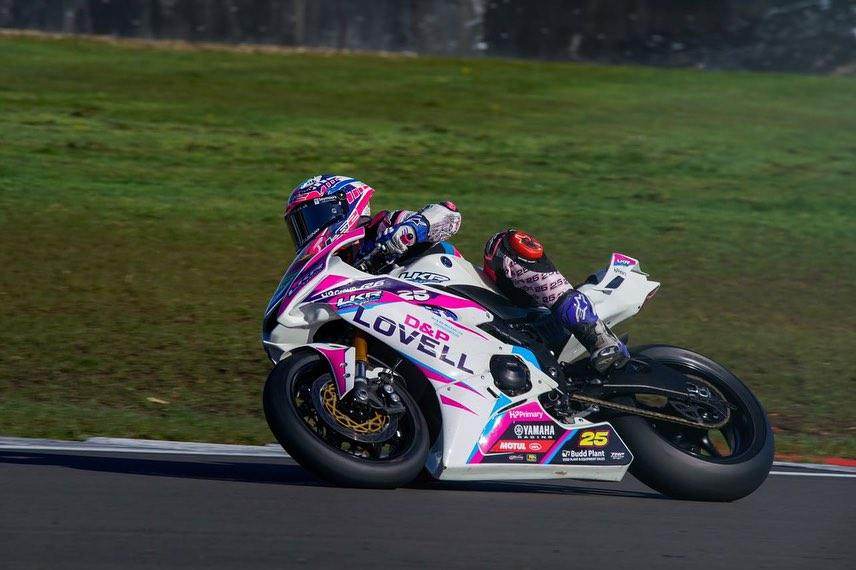 Sponsors
dplovell.co.uk
HP Group www.healthcare-professionals.co.uk
www.pesplant.co.uk
www.buddplant.co.uk
www.gbracing.eu
www.rst-moto.com
www.cresent-motorcycles.co.uk
www.tractorsandplant.com
www.motul.com
diggerpartsdirect.co.uk
Featured Images: Impact Images, Olithephoto.