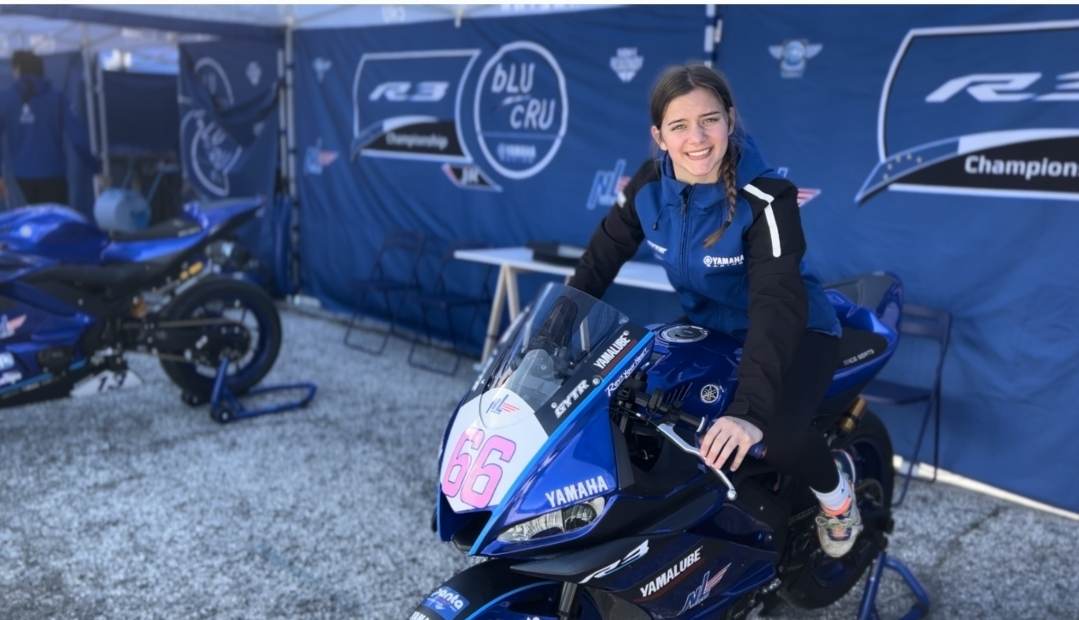 Katie Hand Tests in Misano Italy for bLUcRU.
17 year old Katie Hand travelled to Misano Italy last weekend, to test with the Yamaha bLUcRU R3 race series. Katie was invited along to the test following her exceptional progression through the UK national rankings, winning the Thundersport Junior SuperSport championship in 2021, and riding and scoring points within the HEL Performance Junior SuperSport race series, which runs alongside the Bennetts British Superbikes, widely accepted around the world as the most competitive domestic race series there is.
Katie spent two days within the bLUcRU 'village' which was set up to house the 20 plus riders and the supporting mechanics and staff running the test.
The first day saw riders being introduced, carrying out press related activity, then being allocated their bikes by lottery. They then got to tailor their machines, getting as comfortable as possible with the help of the highly experienced team. The final part of the day was receiving advice and guidance from Franco Morbidelli (Moto GP), Andrea Locatelli (World Superbike), along with a track walk.
Day two was all on track, with the young stars showing what they were capable of on the fast flowing Misano circuit. Some riders having been in the series before were able to lead the pack from the outset, using their knowledge of the circuit to full advantage, but the newcomers soon found their pace and by the end of the day a handful of seconds separated the front to the back of the riders.
Katie is planning to race with the series as a wildcard entry when it comes Donington Park, Derbyshire at the end of June.
Featured Images: Katie Hand Racing.