BSB: A Look Back at the 2020 Bennetts British Superbike Season
When COVID-19 shut the country down, the possibility of going racing in 2020 went down with it. Still, when the Bennetts British Superbike Championship got the go-ahead to start back in August, in very uncertain times, the Superbike class delivered one of its best seasons of racing action!
Rounds one, two and three saw the Bennetts British Superbike riders head to Donington Park for a three race weekend. The East Midlands Circuit, definitely a rider favourite was providing the best weather conditions for race one. McAMS Yamaha rider Jason O'Halloran got his first pole position of the season, getting his championship title hopes off to a positive start. Honda's new signings brothers Andrew and Glenn Irwin got off to a great start, leading for most of the race with VisionTrack Ducati's Josh Brookes and his new team-mate Christian Iddon on the Honda's tail.
The result was a Honda one-two, with Andrew claiming first place from Glenn followed by Ducati's Brookes taking the last podium place.
Round two saw the Honda duo at the sharp end again, resulting in another first place for Andrew followed by Glenn in second position, McAMS Yamaha's O'Halloran took third place. Round three was also a positive start for the Honda riders until Andrew Irwin was involved in an incident involving Josh Brookes, which resulted in Andrew being disqualified from the race for unfair contact. Oxford Products Racing Ducati's Tommy Bridewell took his first win of the season followed by Glenn Irwin and Jason O'Halloran taking third position. Honda's Glenn Irwin left the Leicestershire Circuit with the championship lead.
Rounds four-five and six took place at Snetterton Circuit. Rapid Fulfillments FS 3 Kawasaki rider Danny Buchan took his first pole position of the season. Round four saw the VisionTrack Ducati's take charge of proceedings with Christian Iddon getting his first win for the team, followed by his team-mate Josh Brookes in second place and Oxford Products racing Ducati's tommy Bridewell in third place.
Round five was again a charge of the Ducatis with Josh Brookes finishing first followed by Honda's Glenn Irwin and Ducati's Tommy Bridewell taking third place on the podium. Round six saw the honda of Glenn Irwin take his first win of the season, with Bridewell getting one place better finishing in second place and fellow Ducati rider Christian Iddon finishing in third position. Once again Northern Irish rider Glenn Irwin left the Norfolk Circuit leading the championship.
It was the Northamptonshire Track of Silverstone that provided rounds seven-eight-nine. Yet again it was Rapid Fulfillments FS 3 Kawasaki's Danny Buchan who took pole position.
Round seven delt a different round with no Ducatis or Hondas on the podium, it was McAMS Yamaha's Tarran Mackenzie who took his first win of the season followed by new-rider for the Buildbase Suzuki Team, Kyle Ryde, with McAMS rider O'Halloran in third position.
Round eight saw Nottingham's rider Kyle Ryde take his first win of the season for the Buildbase Suzuki Team, with Ducati's Brookes in second position and McAMS Yamaha's O'Halloran in third place.
Round nine saw Kyle Ryde in first position again, even though the 23-year-old said it wasn't his plan to lead from the off, but he did to secure his second win of the day. Tarren Mackenzie put his Yamaha YZF-R1 in second place followed by his team-mate O'Halloran in third position. Even though Honda's Glenn Irwin wasn't on the podium this weekend, he left the Silverstone Circuit leading the championship by 35 points, followed by second-place man Josh Brookes.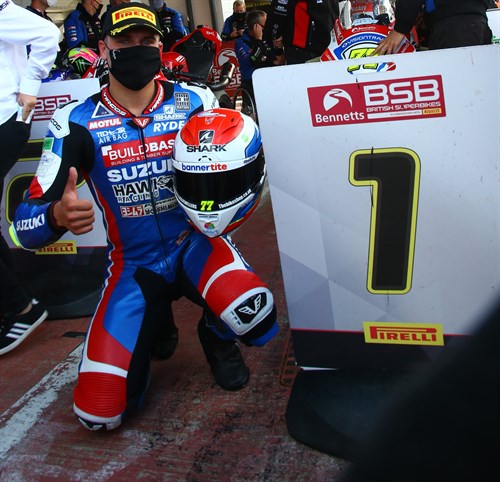 It was next onto the Cheshire Circuit of Oulton Park for rounds 10-11-12, with glorious weather conditions McAMS' Jason O'Halloran claimed his second pole position of the season so far.
Round 10 saw Jason convert his pole position into a race-win with Ducati's Christian Iddon in second place and Kawasaki's Danny Buchan getting his first podium position of the season finishing in third place. Round 11 was a repeat result from the previous round with all-three riders finishing in exactly the same positions. Round 12 saw a domination of the Ducati's with a one-two from Brookes and Iddon with Rapid Fullfillments FS 3 Kawasaki's Lee Jackson taking third place and his first podium finish of the season. Yet again no podiums for Honda man Glenn Irwin but he was still at the top of the championship standings by only two-points from McAMS Yamaha's Jason O'Halloran.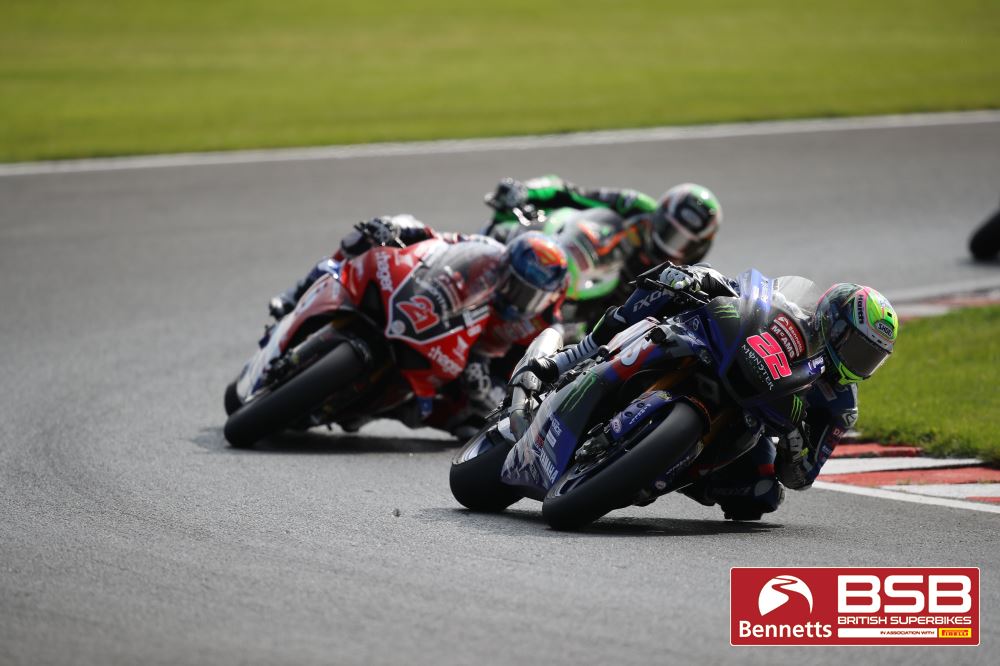 It was back to the Leicestershire Circuit of Donington Park for rounds 13-14-15. The weather conditions for round 13 were very sketchy, qualifying was cancelled due to dangerous track conditions as there was too much lying-water on the track. The decision was made to cancel the race on the Saturday and to run all-three races on the Sunday.
Round 13 saw Honda's Andrew Irwin get back on the top spot taking his third win of the season, unfortunately his brother and team-mate Glenn fell on the first lap. Ducati's Iddon kept his championship title hopes going strong with another second place followed by team-mate Brookes in third position. Brookes stamped his authority on round 14 taking his third win of the season so far, McAMS Yamaha rider's Jason and Tarren took second and third positions.
Round 15 saw local rider Mackenzie take his second win of the season followed by Honda's Glenn Irwin getting back on the podium in second place, with Ducati's Brookes having to settle for third place. With suffering a DNF in round 13 Glenn then slipped to third place in the championship standings, Josh Brookes left Donington Park with championship lead, leading by 16 points from his team-mate Iddon.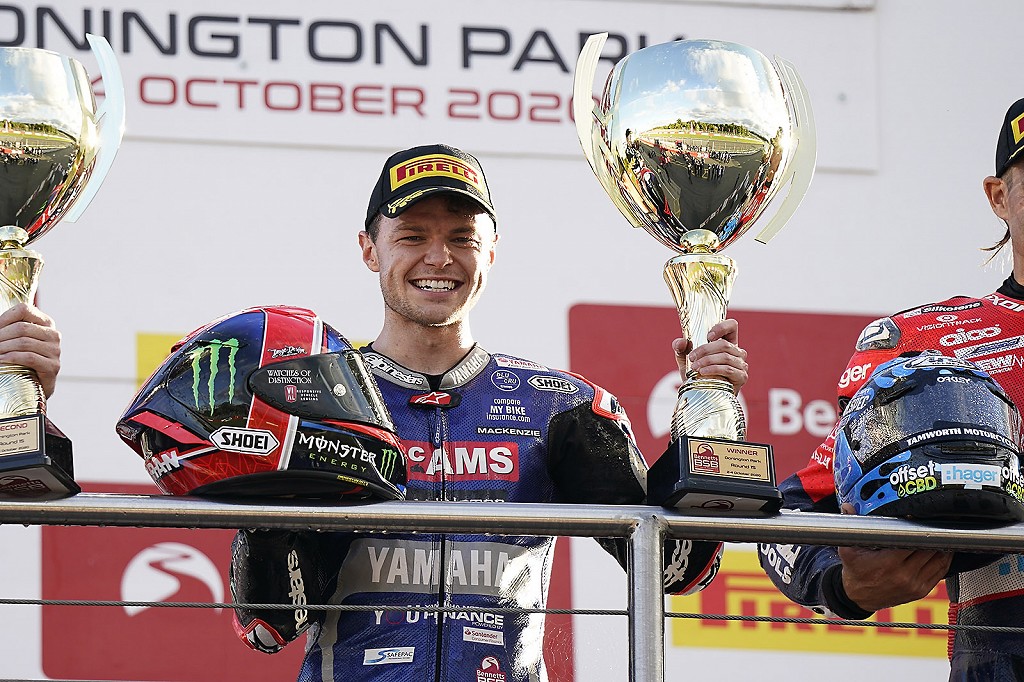 For the final rounds 16-17-18 it was off to Brands Hatch. The championship title was being hunted down by five contenders, Brookes-Iddon-Irwin-O'Halloran and Mackenzie.
Round 16 saw championship leader, Australian, Josh Brookes take control and put his Ducati in pole position, in the race, however, Brookes only managed to finish the race in fourth place, leaving the title chase wide-open as fellow Australian Jason O'Halloran got his third victory of the season, a significant victory it was too! Christian Iddon kept his title hopes alive finishing in second place with Tarran Mackenzie claiming an all-important third podium place finish.
Round 17 saw a confident Brookes take his fourth and most vital race win, with his closest rival Yamaha's O'Halloran take second place and Ducati man Iddon taking the third spot. Round 18, the epic final race of the season! Brookes was leading the championship by 12 points; the Australian needed a podium finish to be crowned the Bennetts British Superbike Champion 2020.
The experienced previous championship winner didn't disappoint himself or his VisionTrack Ducati Team as the 37-year-old claimed his fifth win of the season, earning him the 2020 championship title! O'Halloran did all he could and had his best season so far in the series, but it just wasn't quite enough to stop Brookes in his championship charge. Christian Iddon claimed third place in the championship, it is his best finishing position in his BSB career so far.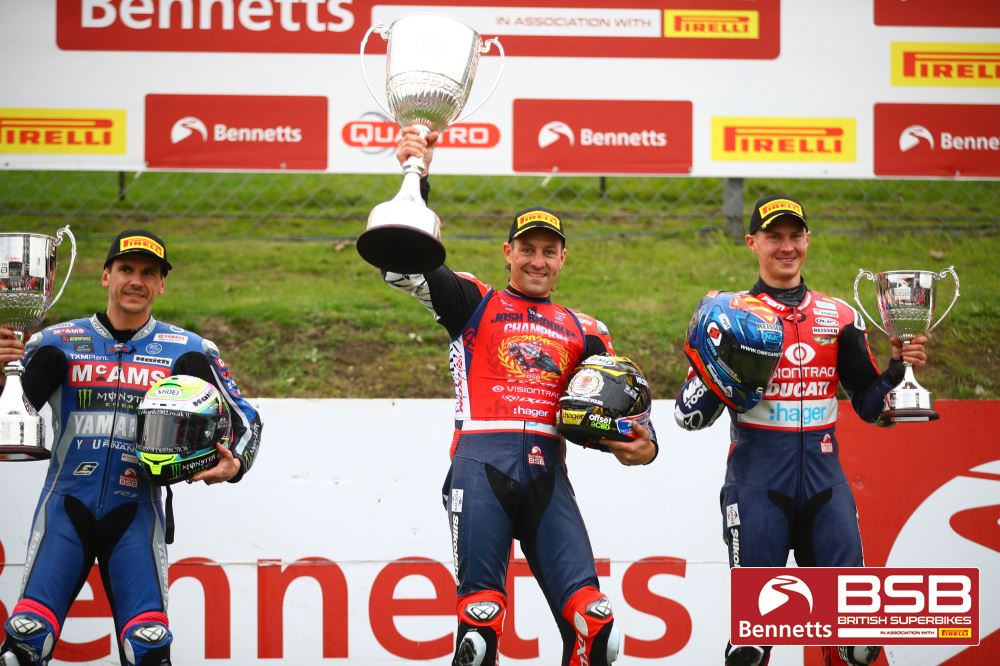 The British Superbike paddock is already getting into gear for the 2021 season. Several teams have announced their rider line-up so far for next year. It's looking exciting as there have been a few riders switching and signing all-new contracts with different teams. Josh Brookes now having two championship titles under his belt, will he be back in 2021 to defend his championship title? Will he be riding the Ducati V4 R?
Featured Image: Bennetts British Superbike and Mcamsyamaha.com

Looking to update your website?
ThisWebDesign works with small and medium-sized companies from all over the globe. Our focus is on offering visually engaging websites, social media profiles that convert, and branding that creates a powerful and lasting image.
thomas@thiswebdesign.co.uk
---