BSB: Exclusive Interview With Ducati Tri Options Cup Debut Rider Daniel Boucher.
We spoke To Welsh Rider Daniel Boucher About His Racing History and His Aims For His 2021 Season
Pontypool rider 31-year-old Daniel Boucher is no stranger to collecting silver ware, setting fastest laps and winning races. The 2021 racing season sees Daniel making the step-up from Club Racing to joining The Ducati Tri Options Cup Championship. Daniel has been riding motorcycles from the age of six, his first taste of racing action came from motorcross and endurance racing. In 2019 Daniel made the decision to try Club Circuit Racing and to his surprise he had an outstanding year.
What did you achieve in your maiden circuit racing 2019 season?
"We won the Pre Injection 1000 Class Championship with North Gloucester Road Racing Club, also that year we came second in the Newcomers Class and third in the Streetstock Class, at a race meeting at Cadwell Park we set the fastest lap and won rider of the weekend".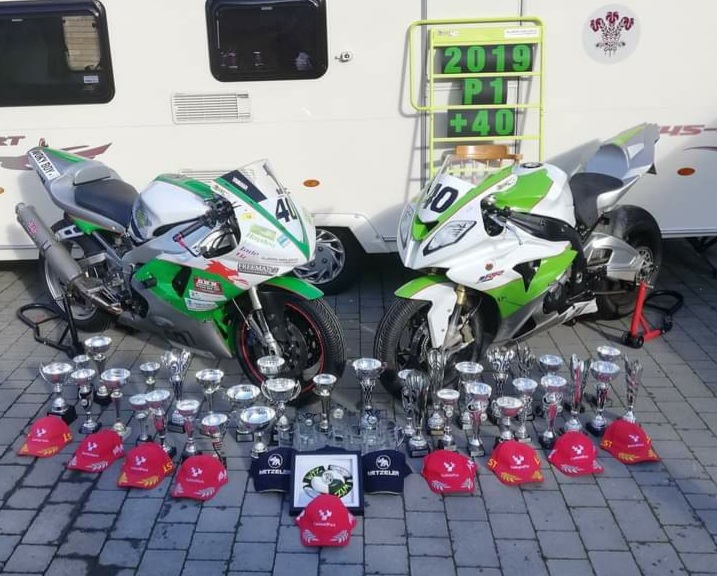 Were you able to go racing in 2020?
"Yes luckily, it was a shortened season, we made the jump on-to a newer bike; a BMW S1000RR, I rode in the Ridebuyz Cup No Limits Club 1000 Class and finished the season in second place, I was leading the championship then I crashed at Craner Curves at Donington and lost the championship unfortunately".
What British Superbike Circuits are you familiar with and do you have a favourite?
"I have rode at all the circuits apart from Brands Hatch and Silverstone, I'm testing at Silverstone shortly so I'm really looking forward to that! My favourite has to be Cadwell Park, I love the mountain, where my motorcross skills come in very handy".
What's your main aim for your first season racing in the Ducati Tri Opitions Cup?
"Ideally, I'd like to finish in the top ten, as it's my rookie season I'd like to win the Sheild Cup, I've raced with a few of the Ducati Tri Option Cup racers before at Cadwell Park so I've an idea of what I'm up against".
Daniel's right-hand man is his father, who is really excited at the prospect of his son racing at yet another higher level in his motorcycling racing career. He has always listened to his dad's advice and that's what's kept Daniel grounded and focused throughout his racing career so far. This will be his first year riding the Ducati V2, he is counting down the days until the testing at Silverstone. We wish him the best of luck in his maiden season in The Ducati tri Options Cup.
Featured Images: Daniel Boucher Racing #40, Owen Clark Photography.

Looking to update your website?
ThisWebDesign works with small and medium-sized companies from all over the globe. Our focus is on offering visually engaging websites, social media profiles that convert, and branding that creates a powerful and lasting image.
thomas@thiswebdesign.co.uk
---