BSB: Exclusive Interview: "Hoping To Make An Impact" Bjorn Estment Talks About His Debut Season With Powerslide Catfoss Suzuki.
We Spoke To Bjorn Estment About His Up And Coming Debut Season With The All-New Powerslide Catfoss Suzuki Team As They Unveil Their 2021 Livery.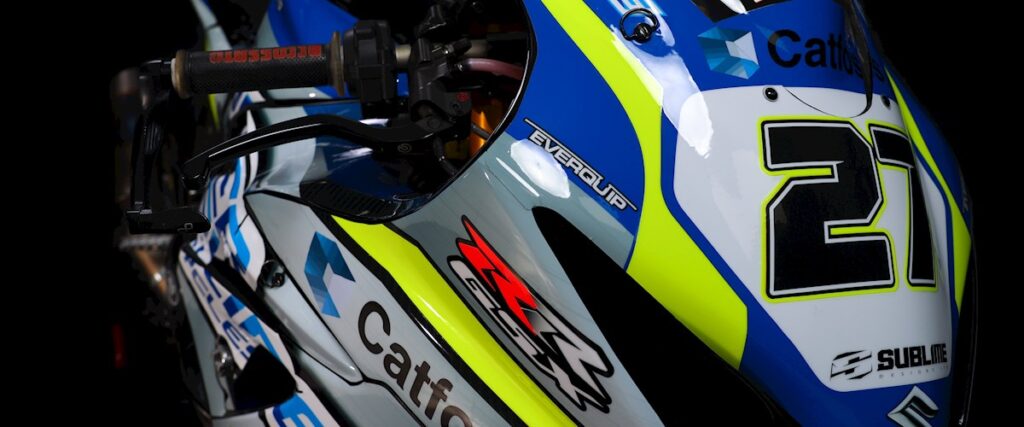 South African rider 27-year-old Bjorn Estment is super excited to get his 2021 Bennetts British Superbike season campaign under-way. Bjorn has spent most of his career in British Superbikes in the Supersport Class until last season, little did he think that by going out for dinner with James Ellison and Brad Clarke would land him with a deal for the 2021 season!
What were your thoughts on your 2020 season?
"I was at a loose end and I did a deal with NP Motorcycles, who helped me out when I was in a bad place in my career, but towards the end of the season things didn't really work out. Through my close friend James Ellison, the opportunity came to ride for Powerslide Motorcycles in the last round at Brands Hatch.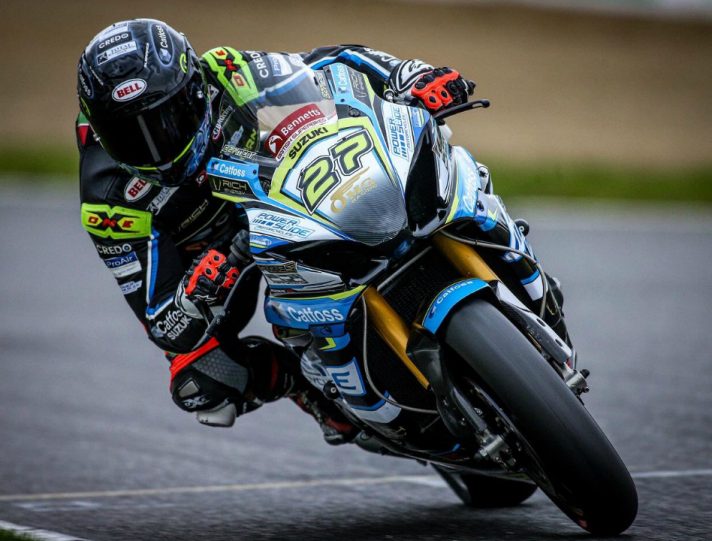 How did the deal to ride for Powerslide Catfoss Suzuki happen?
"I went out for dinner with James Ellison and Brad Clarke, we were talking all things motorcycle racing and Brad said "you can ride my superbike". I called him the following Monday and asked if he was serious and he was! It was a case of the right people being at the right place at the right time".
How did it feel to sign a deal so early on before the start of the 2021 season?
"Awesome! I knew from the last round at Brands Hatch, me and Brad shook hands on the 2021 deal. In the last few previous years, it was very stressful not knowing exactly what my plans were. This off-season has been my best ever of my career, I could focus on my fitness without any stress. All my friends, family and fans have noticed I'm having the best time of my career".
What's your main aim for your 2021 season?
"To score points in each race, if your scoring points in the Superbike class it's a hell of a job! To take each race at it comes, I'd like to make a nuisance of myself in the point scoring positions, I think we as a squad will be pretty happy with that".
What is your favourite track?
"It's got to be Brands Hatch, it was the first place I ever scored a point, it was a wild card ride and I finished the race in fifth place. I naturally have a lot of confidence at the track, it feels like a home away from home if that makes sence".
Who is your all time favourite rider?
"I'm a huge Valentino Rossi fan, I've always enjoyed following John Hopkins, spending time with him in the British Superbike paddock was fantastic, he is a genuine character of the sport".
How does being away from home make you feel?
"I'm used to it now, the first years were always different, the British Superbike family is such a strong network, the fans keep you feeling positive and never alone, the fans make the sport, they were very much missed last season!". 
We wish Bjorn, Brad and all the team at Powerslide Catfoss Suzuki the best of luck for their 2021 debut season. Bjorn would like thanks his personnel sponsors and the guys and girls who make it happen: Catfoss Modular, Powerslide Motorcycles, Everquip Garage Equipment, Total Building Services, Pro Air Conditioning, Credo Wealth, Cegra IT, Bell Powersports, Vircos, Tcx Boots and Brandfixx.
Featured Images: Bennetts British Superbikes, Motorcycle News (credits to original photographers).

Looking to update your website?
ThisWebDesign works with small and medium-sized companies from all over the globe. Our focus is on offering visually engaging websites, social media profiles that convert, and branding that creates a powerful and lasting image.
thomas@thiswebdesign.co.uk
---