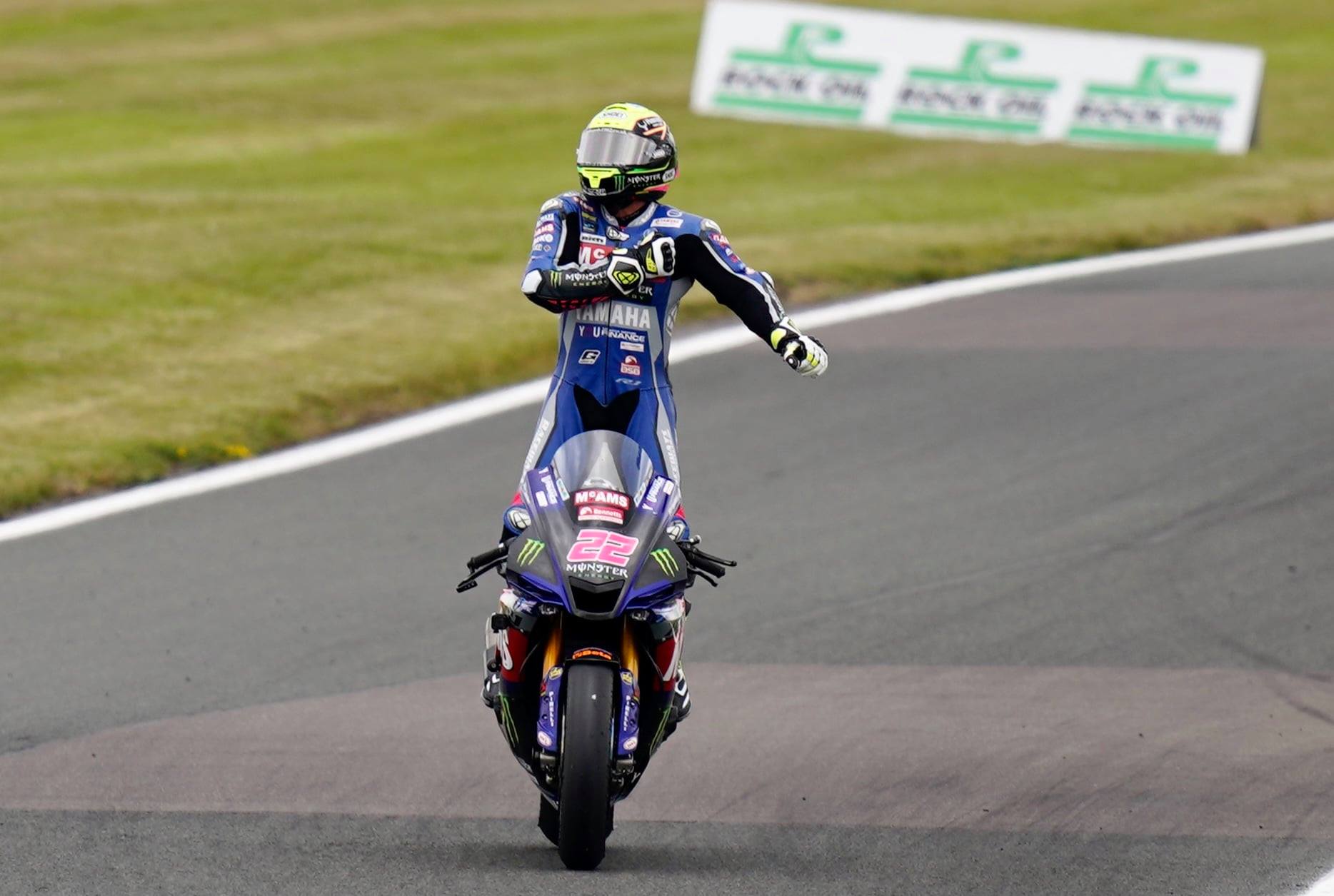 BSB: Jason O'Halloran Takes His Second Win with a Last Corner Move
Jason O'Halloran after sitting in second for the majority of the race snatches victory from Christian Iddon at the final corner
It was cool overcast conditions for race two, with four added laps to the race, meaning there would be a bigger concern for tyre wear.
Jason O'Halloran took the holeshot into Old Hall Bend with Christian Iddon behind him in second, FHO's Peter Hickman was third and held off Tarran Mackenzie in fourth. Ryo Mizuno crashed on the opening lap at Island Bend. Chrsitian Iddon and Peter Hickman were able to make their way passed yesterdays race winner Jason O'Halloran at the end of the opening lap.
Ryan Vickers was in fourth place by the end of lap two from seventh on the grid, also rookie Rory Skinner for FS-3 Racing Kawasaki had managed to stay eighth place from the grid, a great start for the Scotsman.
Jason repaid the pass to Hickman on lap three at Lodge, only for the Isle of Man TT record holder to pass the Australian straight back at Old Hall. It was a three way battle at the front with Vickers just a few bike lengths behind with Mackenzie, Bridewell and Glenn Irwin in tow.
Tommy Bridewell went for a move on Tarran Mackenzie into Hislops, making contact with the Scot, forcing Tarran to take the escape route and for Bridewell the contact knocked his chain off so he was forced to retire, an unfortunate end for yesterdays pole man.
Peter Hickman got very close the rear wheel of leader Iddon and had to sit up the bike at Lodge, this allowed Jason to get through back into second at the end of lap five.
Josh Brookes was having a better race passing Skinner at turn two for seventh place, the current champion has had a slow start to his championship campaign and looks to making progress to the front guys. Lee Jackson was also able to pass his team-mate from the move Brookes made, and even attempted a move at the champion at Shell Oils on lap seven, but ran wide giving Brookes the chance to get back through.
Glenn Irwin spent six laps behind Vickers and made his move on the RAF Regular & Reserves rider at Lodge at the end of lap seven to go into fourth position.
SYNETIQ BMW's Danny Buchan had made good progress through the pack, overtaking Vickers at Lodge on lap nine to get inside the top five, Rich Energy OMG Racing BMW's Brad Ray made good progress through the field, making a move on Lee Jackson into turn one with the bike bucking through the corner.
A seven rider group formed over the course of 12 laps for fourth place containing: Buchan, Glenn Irwin, Brookes, Vickers, Ray, Mackenzie and Jackson with Kyle Ryde closing in to make it an eight rider group after Kyle had a poor start from tenth on the grid.
With four laps to go, Christian Iddon and Jason O'Halloran were alone at the front with nothing between them, they had managed to drop Peter Hickman who was struggling with arm pump issues in yesterdays race. Buchan lead the group for fourth with Josh Brookes hunting him down in fifth place.
On the last lap Christian Iddon headed Jason O'Halloran with the Australian giving a great amount of pressure on the Stockport rider. Christian placed his bike in the middle of track on the run to Lodge but Jason out-braked Iddon and went up the inside with his rear wheel sliding, the Australian ran wide but was able to fend off Iddon to take his second victory of the season.
Peter Hickman brought his FHO BMW to take the teams first podium in only their second race, he again struggled with arm pump despite ergonomic changes to the bike. SYNETIQ BMW Motorrad's Danny Buchan took fourth place with fellow BMW rider Bradley Ray in fifth position.
McAMS Yamaha's Tarran Mackenzie from his off-track exertion at Hislops on lap five managed to take Brookes at the end of the race to bring home a solid sixth position, FS-3 Racing Kawasaki's Lee Jackson finished in eighth place. Glenn Irwin after running in fourth place at the start of the race slipped down to ninth place in-front of the other Rich Energy OMG Racing BMW's Kyle Ryde to round out the top ten.
RAF Regular & Reserve Kawasaki's Ryan Vickers after running in fourth in the early laps of the race dropped down to 11th; similar with Rory Skinner who was running in eighth place at the start of the race fell back to 12th, sill a great ride by the rookie. The Buildbase Suzuki Team finished in 13th and 14th with Gino Rea getting the better of Danny Kent and Andrew Irwin took the final championship point in 15th.
So it's two for two for McAMS Yamaha's Jason O'Halloran, can he make it a hat-trick of wins at Oulton Park, or can the likes of Christian Iddon and Peter Hickman be able to stop him in his tracks? Race Three gets underway at 16:45.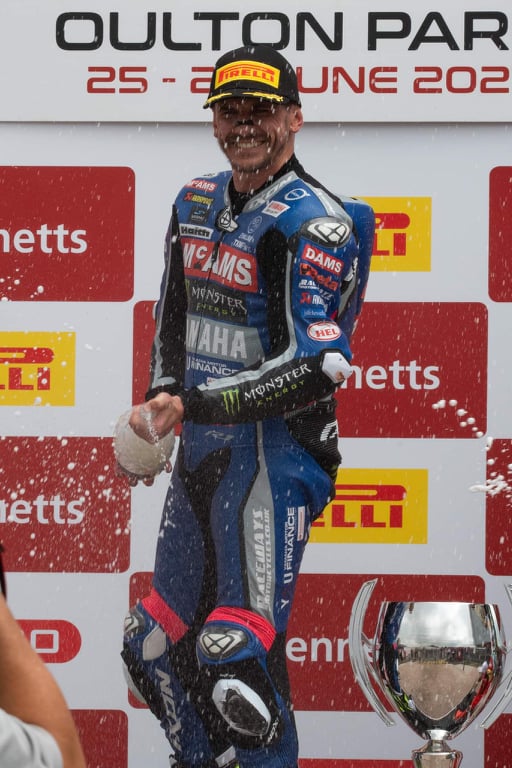 Featured Image: Bennett's British Superbikes, Grid Motorsport Media (Credits to original photographers)

Looking to update your website?
ThisWebDesign works with small and medium-sized companies from all over the globe. Our focus is on offering visually engaging websites, social media profiles that convert, and branding that creates a powerful and lasting image.
thomas@thiswebdesign.co.uk
---