BSB: For International Women's Day We Take A Look At FHO Racing's Team Owner Faye Ho.
FHO Racing's Team Owner Faye Ho Is The Only Female Team Owner In The Bennetts British Superbike Championship.
For the 2021 Bennetts British Superbike Championship an all-new team lined-up on the grid, a team that was formed from the retirement of Smiths Racing. The team FHO Racing was set-up by International business woman Faye Ho, who has a regional and international business portfolio ranging from property, digital marketing and animal welfare.
Faye has been sponsoring riders for many years especially in the Macau Bike GP, where in 2010 her sponsored rider Stuart Easton won the Macau GP. More recently she backed her now British Superbike rider Peter Hickman whilst he was competing in Macau.
Faye's passion for motorbike racing started from an early age, she grew up in Macau and was raised by her grandfather Macau casino mogul Stanley Ho. Every November she would watch the Macau GP bike and car races from her family home which was right next to the Macau course.
FHO Racing had a very strong first year as a new team, Peter Hickman won races and got into the all-important Showdown. 2022 sees Faye and her team branch out into the International Road Racing Series with riders Peter Hickman and Brian McCormack, they will be competing at the Isle Of Man TT, The North West 200 and the Macau GP.
Faye has now extended her team to run in the British Superbikes support classes with three female riders. Faye launched the new initiative last year, as her FHO Racing team worked closely with 16-year-old Charlotte Marcuzzo and 17-year-old Scarlett Robinson in the Hel Performance Junior Supersport class, in addition to 16-year-old Holly Harris in the Honda British Talent Cup.
Faye has had many challenges come her way and has always dealt with them in a confident and positive way, she believes if someone has a passion for something, we all should be able to pursue it and chase our dreams. Faye believes there is potential for more female team owners to get involved in motorcycle racing.
We would like to wish Faye and the FHO Racing Team all the best for their 2022 season!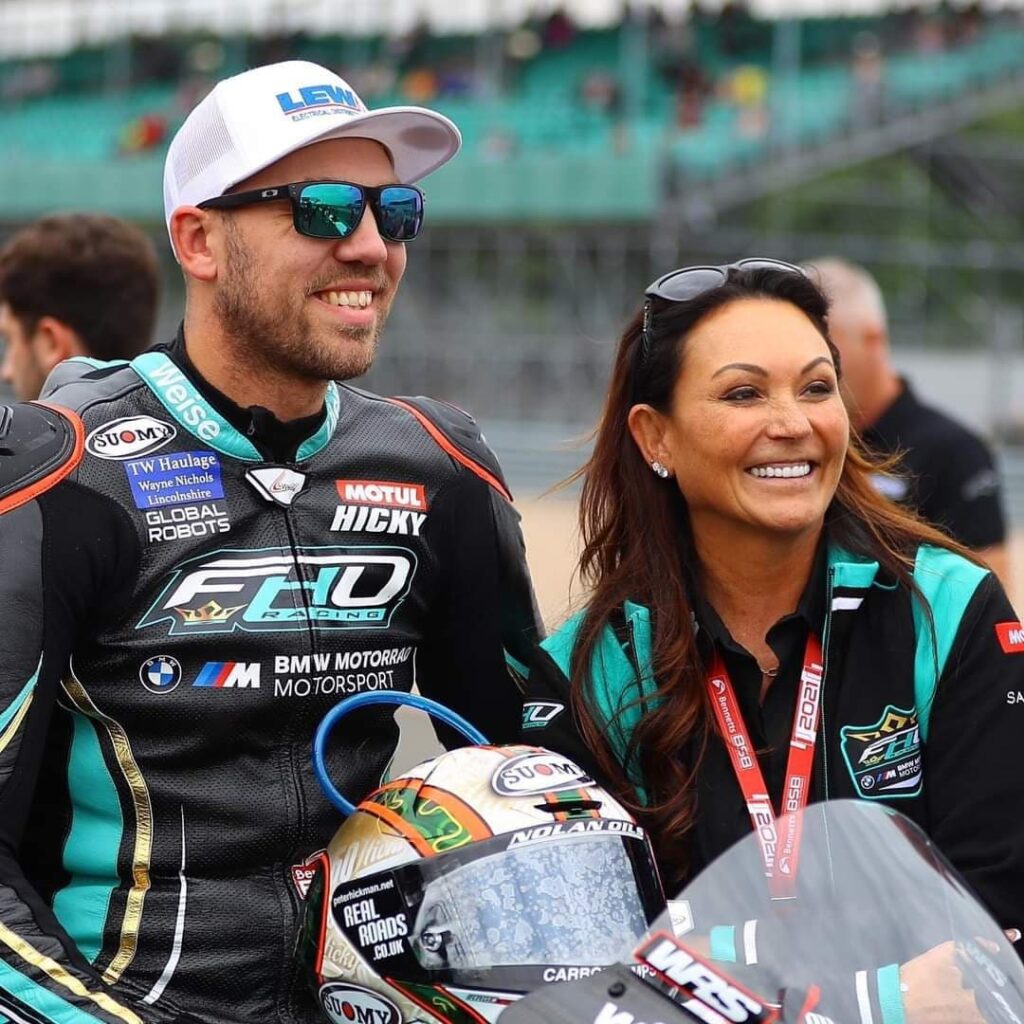 Featured Images: FHO Racing.

Looking to update your website?
ThisWebDesign works with small and medium-sized companies from all over the globe. Our focus is on offering visually engaging websites, social media profiles that convert, and branding that creates a powerful and lasting image.
thomas@thiswebdesign.co.uk
---