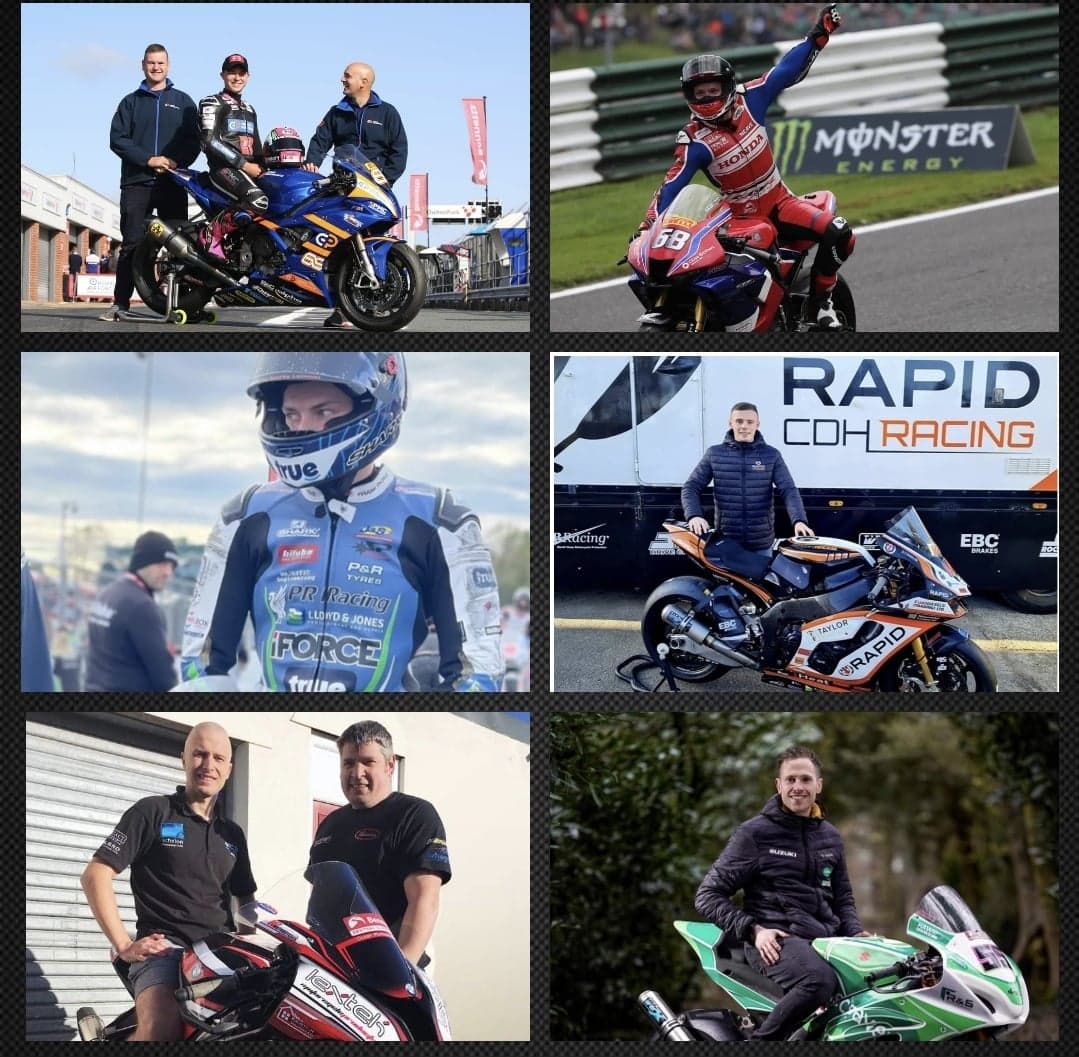 BSB: For The 2022 Bennetts British Superbike Season There Are Six Rookies All Hoping To Make An Impact In The Superbike Class.
Six All-New Rookies Will Line-Up On The Grid At Silverstone For Their First Full Season In The Bennetts British Superbike Championship.
The start of the 2022 Bennetts British Superbike championship is now only a matter of weeks away. The first testing schedule takes place this month on the 25th March at the Norfolk circuit of Snetterton. For 2022 the Superbike class has six rookies, all hoping to make an impact in their first full season.
31-year-old Londoner Sam Cox is riding for NP Motorcycles, Sam took part in the Ducati TriOptions Cup last season, where he finished in 12th place in the championship standings. He did take part in three superbike races in 2021 with NP Motorcycles at Silverstone. Sam first raced a motorcycle back in 2002 at the age of 12. In 2012 Sam rode in his first championship in the British Superbike paddock riding in the Triumph Challenge.
Birmingham rider 21-year-old Liam Delves has signed for CDH Racing Kawasaki. Liam rode in the Pirelli National Junior Superstock championship last season, where he finished in sixth place in the championship standings, Liam had a best place finish of second at the final round at Brands Hatch. Liam started his racing career back in 2007 riding a Mini Moto, he first entered the BSB paddock in 2016 riding in the British Motostar championship.
20-year-old rider Dan Jones from Mold has signed with Iforce BMW for his 2022 season campaign. Dan rode in the British GP2 class last season and finished in fourth place in the championship standings. Dan had a strong season last year taking seven podium finishes and seven front row starts. Dan has been involved in motorbike racing since the young age of seven, in his first full season of racing he became the Junior Mini Moto Champion. He first joined the BSB paddock back in 2016 riding in the Hel Performance Standard Moto3 championship, Dan went on to win the championship after winning 16 races.
Leicestershire rider 33-year-old Leon Jeacock has signed for an all-new team on the British Superbike grid for 2022, Specsavers Suzuki. Last season Leon was riding in the Pirelli National Superstock championship. He did compete for the final round of BSB in the Superbike class riding for Buildbase Suzuki. Leon first rode in the BSB paddock in 2014 riding a Kawasaki motorcycle in the Superstock 1000 class.
26-year-old Tom Neave from Lincolnshire was the 2021 Pirelli National Superstock champion. He won the championship by claiming three race victories and a further four podium finishes. Tom rode in the Superstock 600 championship back in 2016 and 2017 before moving up to the Superstock 1000 championship in 2018. Tom caught the riding bug when he was just nine-years-old when he was brought a 50cc quad bike, his first taste of motorcycle racing was in the Junior Flattrack Championship.
Newcastle-Upon-Tyne rider 26-year-old Chrissy Rouse makes the step-up to the British Superbike class from the Pirelli National Superstock Championship. Chrissy has signed for Crowe Performance BMW for his 2021 season campagne. A former Pirelli Superstock Championship winner in 2020, Chrissy has spent the last five years in the Superstock class, before that he was in the Triumph Triple Challenge. He started riding motorbikes at the age of seven on a Malaguti 50, he later moved on to a motorcross motorcycle, where he enjoyed a full season of riding a Suzuki RM65. In 2008 Chrissy made the move to road racing machinery riding a Metrakit 70cc in the Fab Racing series.
Featured Images: Sam Cox Racing, Liam Delves Racing.com, Dan Jones Racing, Leon Jeacock Racing, Tom Neave Racing, Chrissy Rouse Racing.

Looking to update your website?
ThisWebDesign works with small and medium-sized companies from all over the globe. Our focus is on offering visually engaging websites, social media profiles that convert, and branding that creates a powerful and lasting image.
thomas@thiswebdesign.co.uk
---