BSB: Tommy Bridewell Tops The Time Sheets On A Blustery Day Two At Silverstone.
Tommy Bridewell Leaves Silverstone With The Fastest Lap Time Of The Day As The Two-Day Testing Concludes.
The second day of the Bennetts British Superbike testing at Silverstone was under cool blustery dry conditions after yesterday's mixed weather conditions. Reigning British Superbike Champion Tarran Mackenzie was out of action today after having a high speed crash in the final testing session yesterday, unfortunately he has been diagnosed with a fracture to his left ankle.
As the first session of the day got going it was VisionTrack Kawasaki's Leon Haslam leading the way, with OMG Yamaha's Kyle Ryde in second place. After just completing three laps SYNETIQ BMW's Danny Buchan took charge of proceedings and went into first place, until he crashed out at Brooklands on his fourth lap.
At the half-way stage of the session Buchan was still in first place despite having an off, Honda's Takumi Takahashi was up-to second place, with Haslam in third place. Highest placed rookie was Honda's Tom Neave in 10th place. The track action was halted with 26 minutes remaining to the session as rain was falling in all sectors of the circuit.
The riders ventured back out on track with just ten minutes left to the session, Honda's Ryo Mizuno crashed at Luffield which brought out the Red Flag as the Honda rider needed to be assessed and was taken to the medical centre. Ducati's Tommy Bridewell topped the session with a lap time of 54.006, Buchan was second, Ryde was third, Andrew Irwin was fourth with Josh Brookes finishing in fifth place.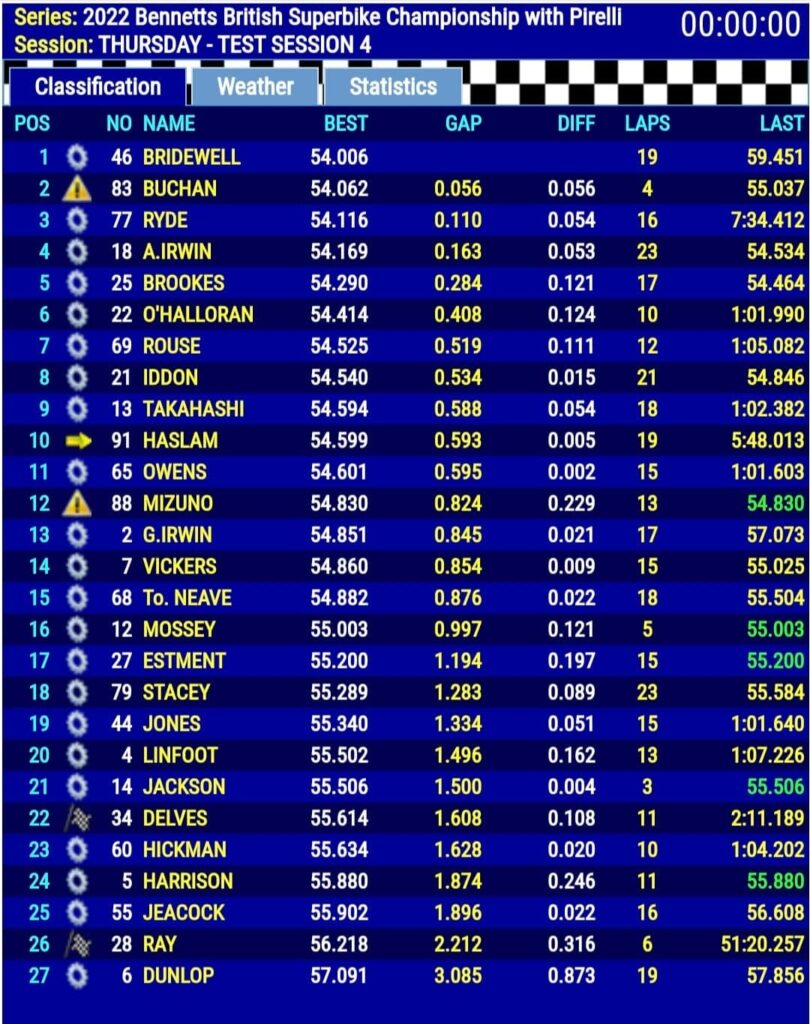 The second session of the day was Red Flagged just five minutes into the session due to the repositioning of the barrier protection at Copse. The session was resumed with 39 minutes remaining, Kyle Ryde was leading the way from Leon Haslam.
Dan Linfoot crashed out at Copse whilst he was running in fourth place, fortunately he was up and ok. Honda's Glenn Irwin was into first place with Haslam just 0.306s behind the Irish rider in second place. Christian Iddon made his way up to third place with 13 minutes left in the session, Kyle Ryde took the top spot from Glenn with just minutes remaining in the session, team-mate Bradley Ray was in fifth place.
Ryde held on to first position followed by Glenn in second place, Iddon in third place, Haslam in fourth place and Ray finished in fifth place.
The concluding session started with Josh Brookes, Iddon and Andrew Irwin all taking it in turns to claim first place. Rain once again was reported in all sectors of the circuit after just 10 minutes of the session starting, all of the riders returned to the pits. Just before the rain came Tommy Bridewell topped the timing sheets with a lap time of 53.627 and that's how the final session ended, Haslam finished in second place, Andrew Irwin was third, Jason O'Halloran fourth and Iddon was fifth.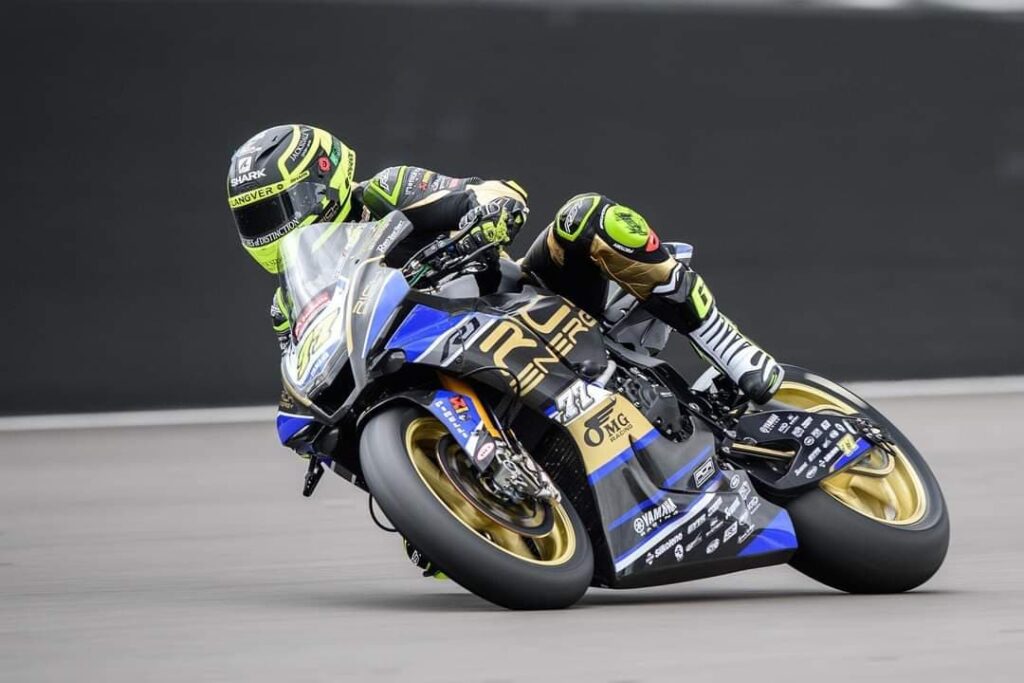 Featured Images: Michael Hallam Photography, Oxford Products Ducati Moto Rapido Racing.

Looking to update your website?
ThisWebDesign works with small and medium-sized companies from all over the globe. Our focus is on offering visually engaging websites, social media profiles that convert, and branding that creates a powerful and lasting image.
thomas@thiswebdesign.co.uk
---