BSB: Jason O'Halloran Wins The Ebay Sprint Race At Brands Hatch.
Jason O'Halloran Wins Race One At Brands Hatch As Mackenzie Returns To The Podium.
McAMS Yamaha's Jason O'Halloran was on pole position for the second time this season, team-mate reigning British Superbike champion Tarran Mackenzie lined-up in second place with the current championship leader Bradley Ray in third place.
As the lights went out Jason O' Halloran got the holeshot into Paddock Hill bend, Kyle Ryde got a lightening start. Glenn Irwin crashed at Turn Two Druids, this was the Northern Irish rider's third crash of the season, Tarran was keeping his team-mate in close regards in second place.
Tommy Bridewell was up to sixth place just in front of Josh Brookes. There was a six-way train at the front from O'Halloran to Bridewell in sixth place. Dan Linfoot and Storm Stacey both pulled into the pits after just three laps.
The top three riders broke away from Kyle Ryde who was being hunted down by Bridewell. The Wiltshire rider took the fourth place from Kyle and was catching Tarran Mackenzie after completing six laps of the Kent circuit.
On the seventh lap Mackenzie went up the inside of Ray at Druids to take second place, Bridewell was closing in yet again on the top three riders. Ryan Vickers crashed out at Druids, the FHO BMW rider was in ninth place when he lost the front end of his BMW machinery.
Jason O'Halloran had a moment at Surtees which resulted in both him and Tarran losing acceleration and allowing Ray to take the lead momentarily as O'Halloran re-took the lead at Hawthorns. Tommy passed Mackenzie at Stirlings for third place.
BMW's Danny Buchan pulled into the pits with six laps remaining to the race. Tommy was now into second place and eyeing up his first race win of the 2022 season. Tarran went back into third place at Druids, the battling for second place helped O'Halloran to put a break in at the front.
Tarran went back into second place on the final lap as O'Halloran had a one second lead at the front. Jason O'Halloran took his fifth win of the season, Tarran held on to second place to take his first podium finish of the 2022 season, Tommy Bridewell scored valuable points in third place, Brad Ray was fourth with Kyle Ryde in fifth.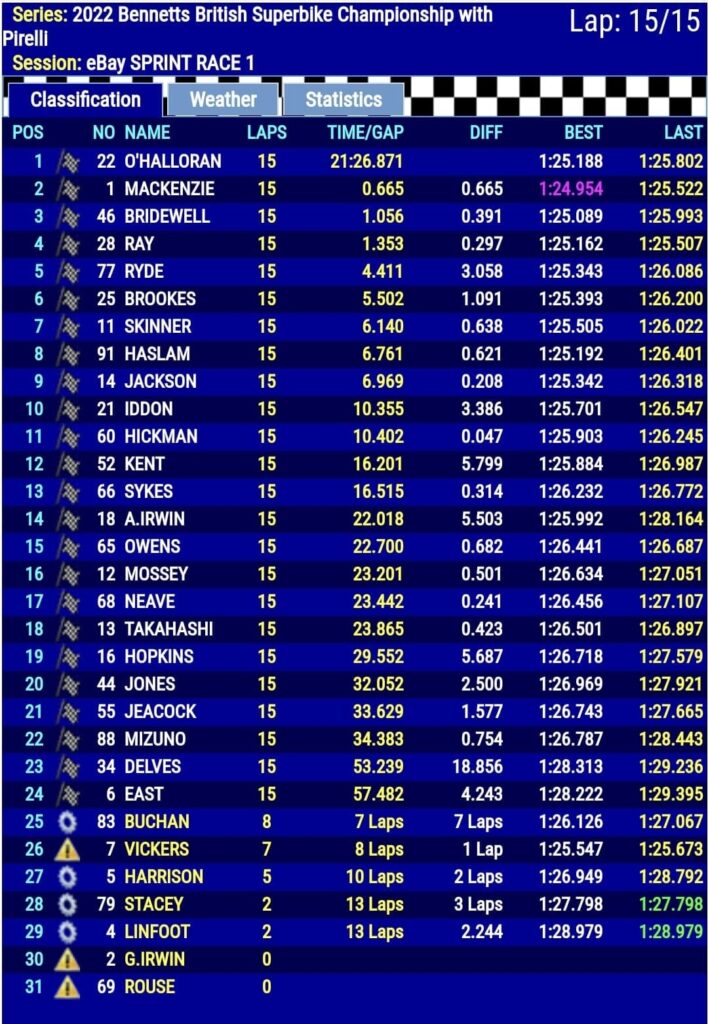 Bradley Ray still leads the championship standings, with just four points between the Kent rider and Jason O'Halloran, Jason is leading the way in the all-important podium credits.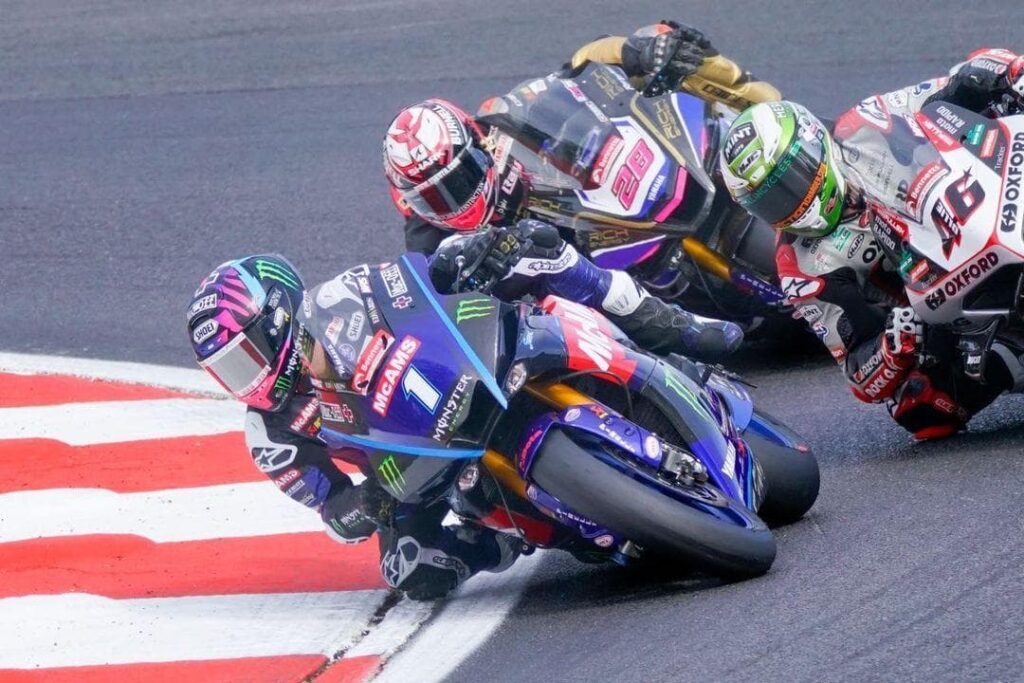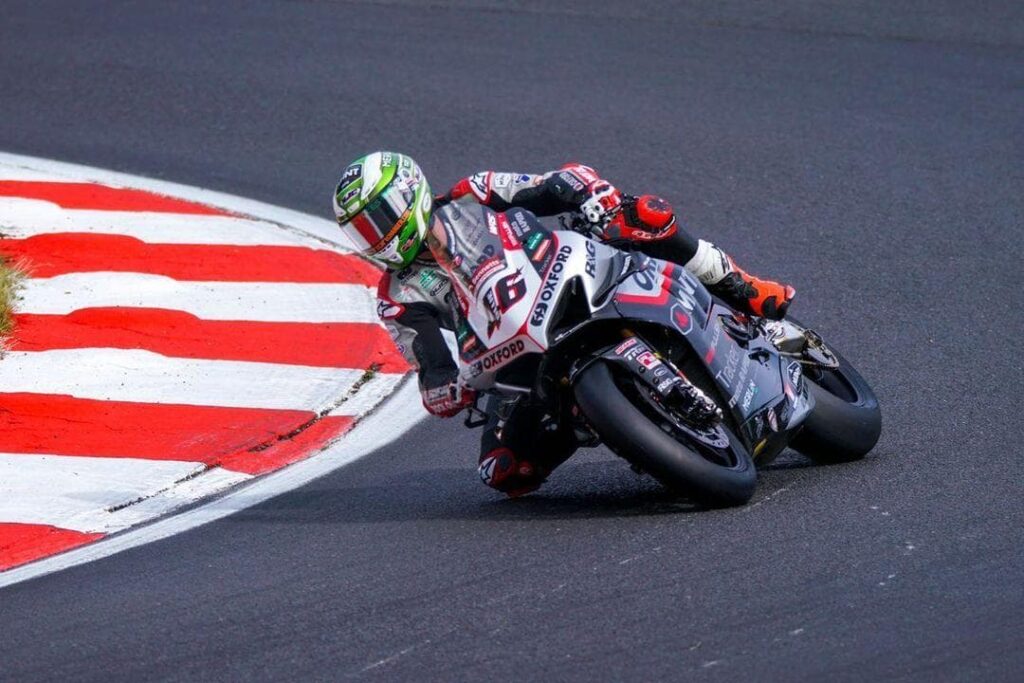 Race two is tomorrow at 13.15, will Jason O'Halloran be crowned the Monster Energy King Of Brands or will his championship rivals get the Australian's way?
Featured Images: Olithephoto, Bennetts British Superbikes.

Looking to update your website?
ThisWebDesign works with small and medium-sized companies from all over the globe. Our focus is on offering visually engaging websites, social media profiles that convert, and branding that creates a powerful and lasting image.
thomas@thiswebdesign.co.uk
---