BSB: Honda's Glenn Irwin Wins the Final Race of the 2022 Bennetts British Superbike Championship.
Glenn Irwin Wins Race Three to Take Second Place in the 2022 Championship Standings.
For the final installment of the 2022 Bennetts British Superbike Championship; Glenn Irwin was on pole position, Danny Buchan was in second place, with race two winner Peter Hickman rounding out the front row of the grid for the final race of the 2022 season.
Glenn Irwin took the holeshot into Paddock Hill Bend, Andrew Irwin shot into fourth place from seventh place. Danny Kent was in fifth place just in front of Bridewell in sixth place. Danny Buchan made the pass for first place at Stirlings and made it stick.
By lap four the leading quartet made a slight break from the rest of the field. Bridewell was in fifth place pushing to try and catch the leading group. Andrew Irwin was pushed back to fourth place by his brother Andrew. The leading three bikes were all BMW machinery. Davey Todd crashed out at Westfield on lap six.
Andrew Irwin passed Hickman for second place on the start finish straight on lap seven, it was now a SYNETIQ BMW one-two. Bradley Ray was in seventh place in front of his team-mate Kyle Ryde.
At the halfway stage of the race Buchan was still leading the way from Andrew Irwin. Charlie Nesbitt was having another strong race in 11th place; Jack Kennedy was in 14th place.
Glenn Irwin passed Hickman on the inside of Paddock Hill Bend for third place, the light seemed to be fading over the Kent circuit as we reached lap 13 of the final 2022 race. On lap 14 Buchan was coming under immense pressure from the Irwin brothers. Glenn took second place from Andrew on the start of lap 15, Hickman was in fourth place and losing pace on the leading trio.
With just four laps remaining Buchan was riding a perfect race, Glenn was pushing to catch Buchan, Danny made a slight mistake as he ran wide at Surtees, Glenn wasted no time and passed Buchan for first place, Andrew also took advantage and passed Buchan for second place.
Glenn Irwin crossed the finish line to take second place in the 2022 championship and his fifth victory of the season. Andrew Irwin finished in second place, Buchan was third, Bridewell finished in fourth place with Hickman finishing in fifth place.
FHO Racing's Peter Hickman won the 2022 Riders Cup finishing the season in eighth place in the championship standings.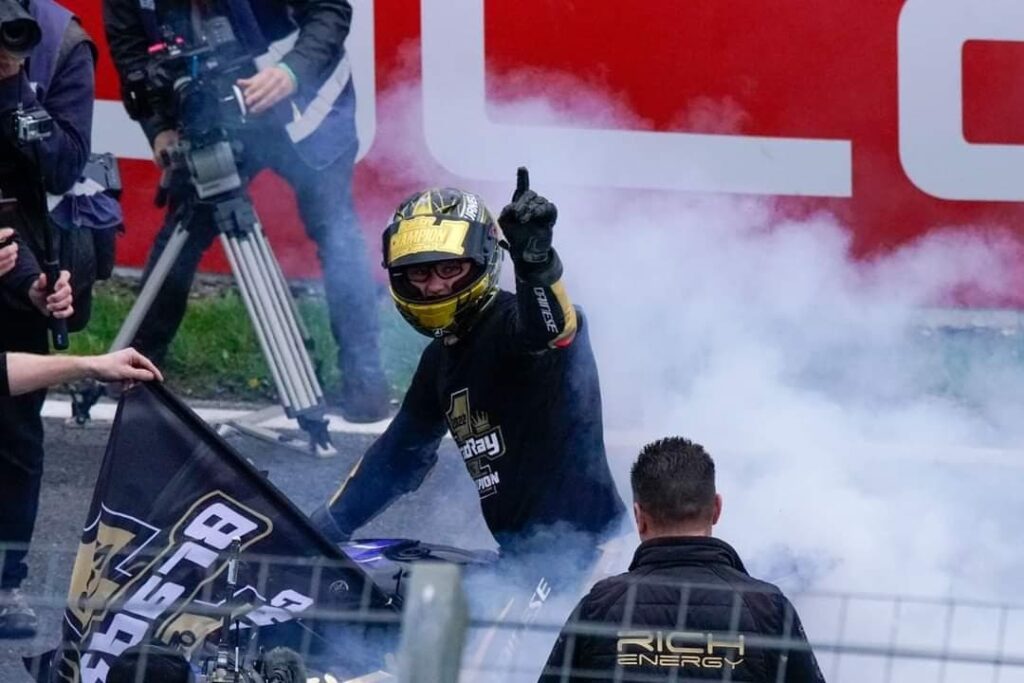 Featured Images: Olithephoto.

Looking to update your website?
ThisWebDesign works with small and medium-sized companies from all over the globe. Our focus is on offering visually engaging websites, social media profiles that convert, and branding that creates a powerful and lasting image.
thomas@thiswebdesign.co.uk
---