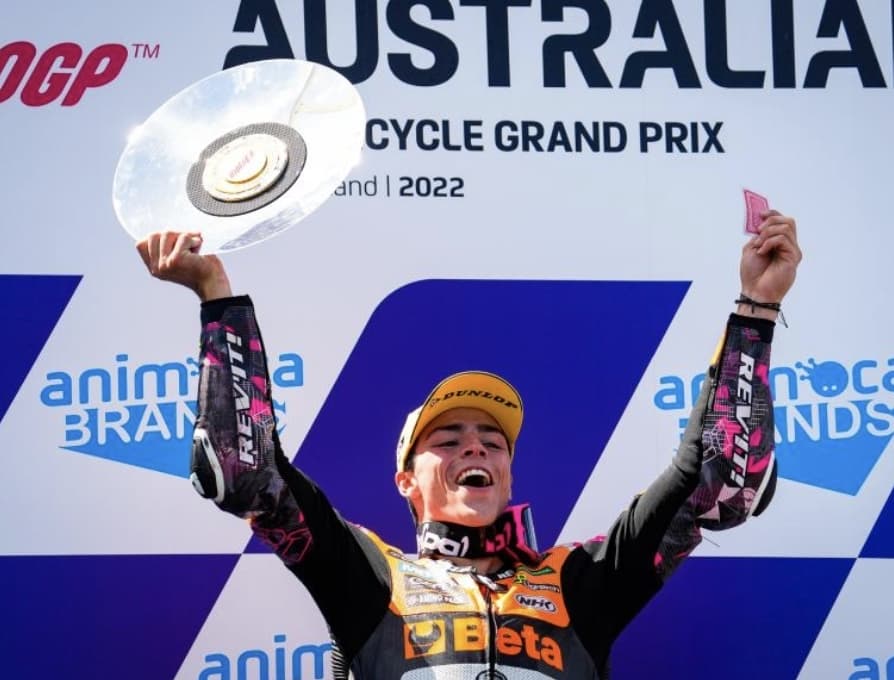 Moto2: Alonso Lopez Takes his Second 2022 season Victory in Australia.
Alonso Lopez Controlled the Moto2 Race from Start to Finish, even after serving a Long Lap Penalty.
Fermin Aldeguer was on pole position for the Australian Grand Prix, alongside Augusto Fernandez and Alonso Lopez, who had to take a long lap penalty due to taking out Vietti in Free Practice one.
Aldeguer got the holeshot into turn one, Pedro Acosta was making his way up the order to fifth place. Lopez took the lead and started to take over a second lead from the rest of the field, the Spaniard needed a good gap ready for his long lap penalty.
Cameron Beaubier was in fifth place looking strong. Alonso took his long lap penalty on lap four, he rejoined the circuit still leading the race. Tony Arbolino was in second place just two seconds behind the race leader.
Jake Dixon was making progress in tenth place. Aron Canet was having a quiet race in eighth place. Ai Ogura was down in 15th place.
Tony Arbolino crashed out at turn eight on lap seven, Fermin was now in second place, Pedro Acosta was in third place. Jake Dixon made great inroads and was in sixth place. Acosta took second place on the start finish straight; Alonso had a 3.3 second gap out at the front.
Filip Salac after his maiden podium in Moto 2 at the Thai Grand Prix was running in a very strong fourth place, but unfortunately for the Czech rider he lost the front at turn one on lap 11 trying too catch-up to the Red Bull KTM Ajo riders.
Lap 11 also ended for Lorenzo Dalla Porta, Nicolo Antonelli and Keminth Kubo, it was looking to be a race of high attrition.
Dixon was on the same pace as the riders in-front, but the gap was 2.6 seconds from the podium, has the Brit been able to save enough tyre to mount a late rostrum charge. Mooney VR46 Racing's Celestino Vietti's season goes from bad to worse, crashing out seventh place at turn six. With all these retirements Ai Ogura was now promoted to 12th position.
Ogura was struggling with the Philip Island circuit and struggling to do any damage limitation as the Japanese rider was overtaken by Bo Bendsneyder.
On lap 16 Augusto Fernandez was still following Acosta and crashed out at turn two! A big unforced error by the championship leader; who was in a secure podium spot and was going to pull huge points over Ogura. This meant Ai was now the provisional championship leader.
Jake Dixon was now in third place, but he had American Racing's Cameron Beaubier was on his tail and was still searching for his maiden Moto 2 podium before he returns to the MotoAmerica championship in 2023.
Manuel Gonzalez was having his best race of the season, running in the top five and battling with Aldeguer, Jeremy Alcoba and Somkiat Chantra.
Beaubier's tyre seemed to have fallen off the cliff as he lost over two seconds to Jake on lap 19. Canet was down in ninth place, and it wasn't looking like the Spaniard would move further up the order.
Alonso crossed the finish line to take his second career victory of the 2022 season, Pedro Acosta was second with Jake Dixon taking another podium finish in third place, Fermin won the battle for fourth place, Amanuel Gonzalez finished in fifth place.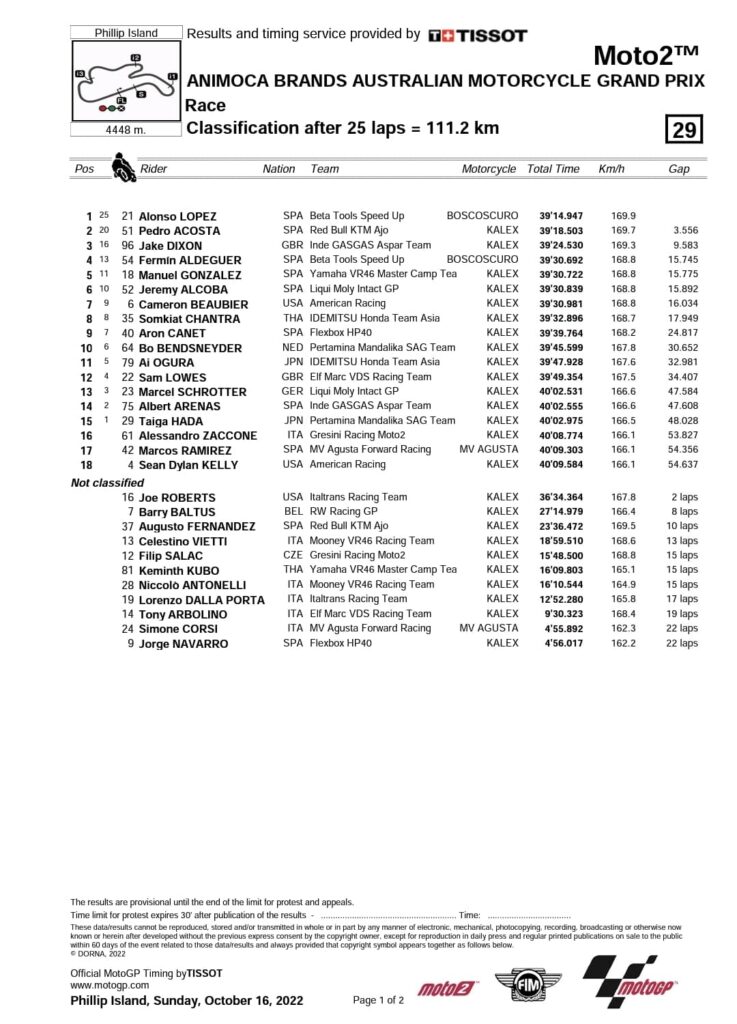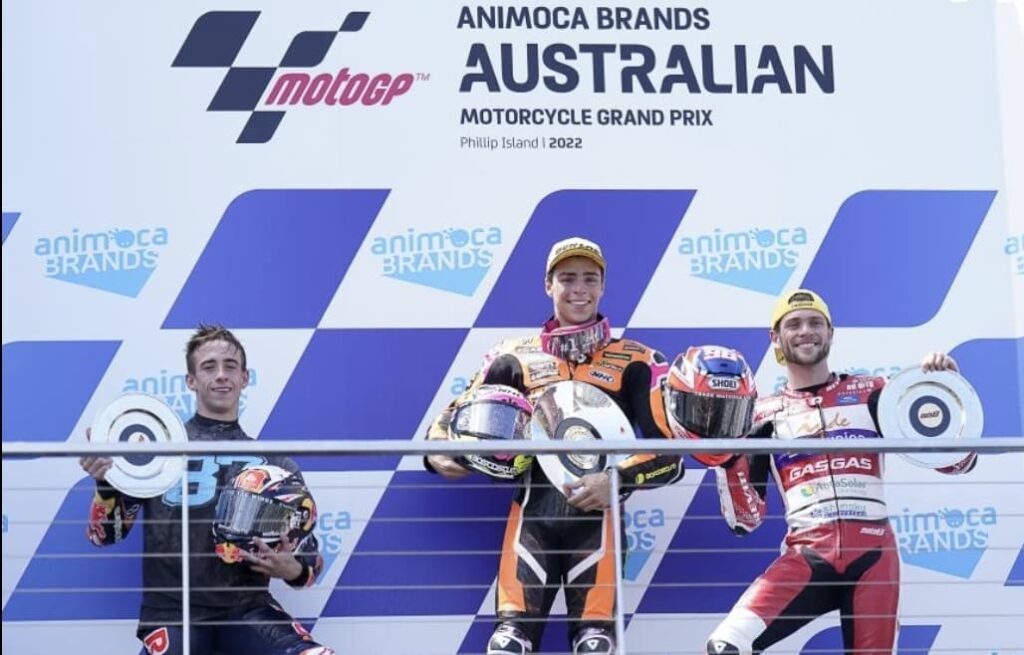 Featured Image: MotoGP.com.

Looking to update your website?
ThisWebDesign works with small and medium-sized companies from all over the globe. Our focus is on offering visually engaging websites, social media profiles that convert, and branding that creates a powerful and lasting image.
thomas@thiswebdesign.co.uk
---