We take a look back at the first round of the R&G British Talent Cup Championship at Silverstone.
By Ed Lewis.
Thursday 6th April the R&G British Talent Cup series finally got underway in cold sketchy conditions after what seemed like a very long winter. The four 30 minute sessions didn't throw up many surprises with the micro master Johnny Garness top of the day's times with a 102.306 well outside race pace with Sullivan Mounsey breathing down his neck 0.138 of a second looking very sharp on the Wilson Racing Honda. Indeed the following top 5 riders including Harrison Dessoy, Amanuel Brinton and Lucas Brown all dipped under one min 03 pace.
On to Friday, the first day of the main event. FP 1 & 2 and again it was the usual suspect Garness with a creditable 1:01.339 on lap 19 of FP2 in much better conditions, again Mounsey chasing with Dessoy in hot pursuit, RS racing team mates Amanuel Brinton and Even Belford the only other two of the 33 competitors nudging under the 1.02 minute radar. Hot favourite Rhys Stephenson obviously struggling with bike set up, unhappy with sixth fastest with a surprised Filip Surowiak hot on his heels.
Day 3 of the event saw an early morning qualifying session. Seemingly Garness was still asleep as he was knocked off his number one perch by Brinton, Mounsey and Belford respectively, Stephenson in fifth finally finding some race pace with his new RS racing Honda. Controversy was  to come when Garness`s visit into the unfamiliar non winners park ferme ended with him  failing to attend the scrutineers scales, thus awarded  a penalty – required to start at the very rear of the grid for race two. 
Race One; Garness starting 33rd on the grid didn't let the fans down by carving through the pack at pace, by lap eight the number one was up with the leading pack looking like there was no doubt in his form, although It became obvious quite quickly that the leading pack had all upped their game from 2022, all on lap record pace, they were not going to let the champion through. On lap 16 Stephenson's Dunlop rear slick gave way entering Maggots, incredibly he started the race with a scrub tyre, his machine made contact with the number four Mounsey both going down heavily. The Red Flag was out and the three quarter race distance completed, the result was called with crowd favourite Harrison Dessoy taking a very popular race win with Brinton runner up and the shell shocked Garness taking the final podium spot. Ride of the race goes to Ryan Frost on the Talentum Motorsport Honda with a credible ninth place in his very first R&G BTC race.
Race 2; Sunday morning we woke to the news that RS Racings Rhys Stephenson is a nonstarter for race two due to suffering concussion and a wrist injury in race one, let's hope he fit for his Jerez RB Rookies ride  in two weeks' time. On Pole Ollie Walker, with Mounsey, Belford and Garness in his shadow. Newcomer Ryan Frost leading row two. A typical R&G BTC 11 rider race battle pursued, Garness the early pace setter was overcome by the pack on lap six of 22. Frost was out with a blown engine! On this new level playing field we had a different leader on every lap but it was Belford who pipped team mate Brinton for the win by 0.0.029 second, with Garness seemingly happy to take third spot. Race one winner Dessoy fourth.
Short Shift News Rider Award, well l can't pick one out, so I'm going for former 2020 BTC championship winner Franco Bourne who took his first National Superstock race win at the event, proving what an incredible apprenticeship the R&G BTC series has developed into.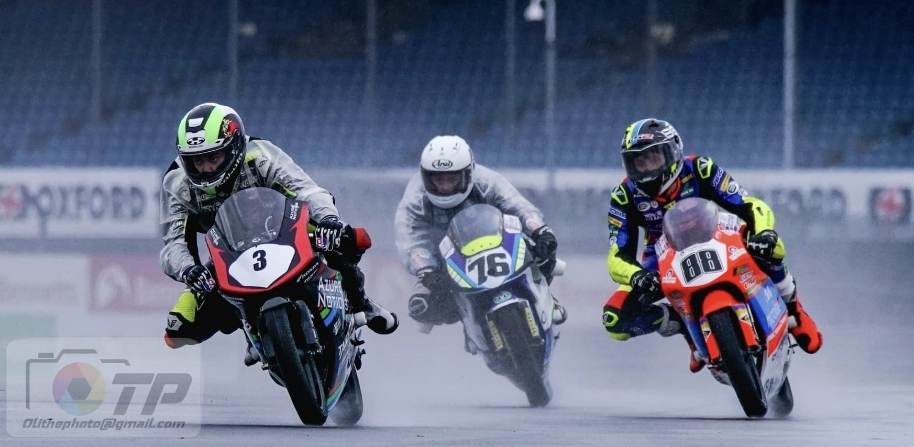 Featured Images: Olithephoto.

Looking to update your website?
ThisWebDesign works with small and medium-sized companies from all over the globe. Our focus is on offering visually engaging websites, social media profiles that convert, and branding that creates a powerful and lasting image.
thomas@thiswebdesign.co.uk
---