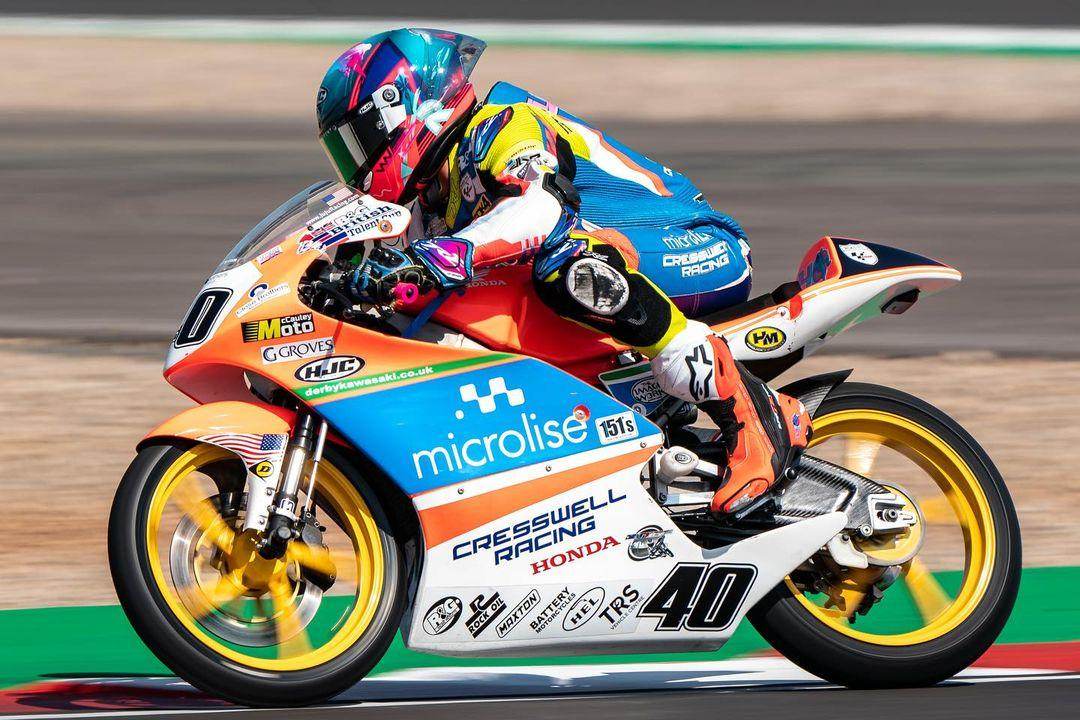 BTC: Julian Correa: "It's cool isn't it, coming over as an American to somewhere over in Europe just in itself is a really big accomplishment for me".
Microlise Cresswell Racing's Julian Correa spoke to ShortShift News at Donington Park just after Qualifying.
Julian Correa is just one of two American riders competing in the R&G British Talent Cup this season, this is Julian's second full season in the championship, the young American first had a taste of the British Talent cup back in 2021 at the British MotoGP Silverstone round.

How did Round One go for you and the team?
"Round One for me was really good, I took it as a round to build up my confidence and prove to myself that I could be up at the front, I was able to do that, finishing less than a second from the race winner in each race was a big positive for me".
What is it like being one of the two Americans in the R&G British Talent Cup?
"It's cool isn't it, coming over as an American to somewhere over in Europe just in itself is a really big accomplishment for me, me and Eli Banish have been racing each other for quite a bit as well, to come over here in the BTC is really cool".
Do you feel you will be able to achieve podium finishes this season?
"Yes of course, that's always my main goal, you don't win championships being a bit to the back of the field and that's my goal; to be as close as I can be to the championship win, so I really am looking for a podium finish every round, this round I think it will be very crucial, there are a couple of riders missing so it's crucial to get a podium".
Are there any British circuits that remind you of racing in America?
"To be fair no, a lot of the tracks in Florida have no where near any elevation so to come here even Donington is a very big change for me, I love the elevation, if I could have it at every track I would, Silverstone is probably the closest I can get to a flat track and Thruxton".
What are your expectations for this weekend?
"For this round, like I said with the riders missing I'm looking for a podium for sure, we know we have the pace to be up there at the front, if we can push hard throughout the race and be up there on the last couple of laps we can achieve a podium".
Why do you run the number 40?
"I run the number 40 for someone who is very special to me Sean Dylan Kelly, who is now racing in Moto2. I've known him for eight or nine years now and he is really a special person to me, he is my idol, my coach and he is really like a brother to me, so I do it in honour to him and his family and all the sacrifices they have done for me".
What's it like being coached by Sean Dylan Kelly?
"He is incredible, he knows so much stuff, he has had so much experience and just to be able to say I've worked with Sean and know seeing him go to Moto2 it's just a really big thing for me, he is a really special person, him and his family, I love them".
If you could choose a Superpole song, which would it be?
"I don't really have a favourite song, I love calm genre music, I don't like intense songs so it would have to be something calm and soothing".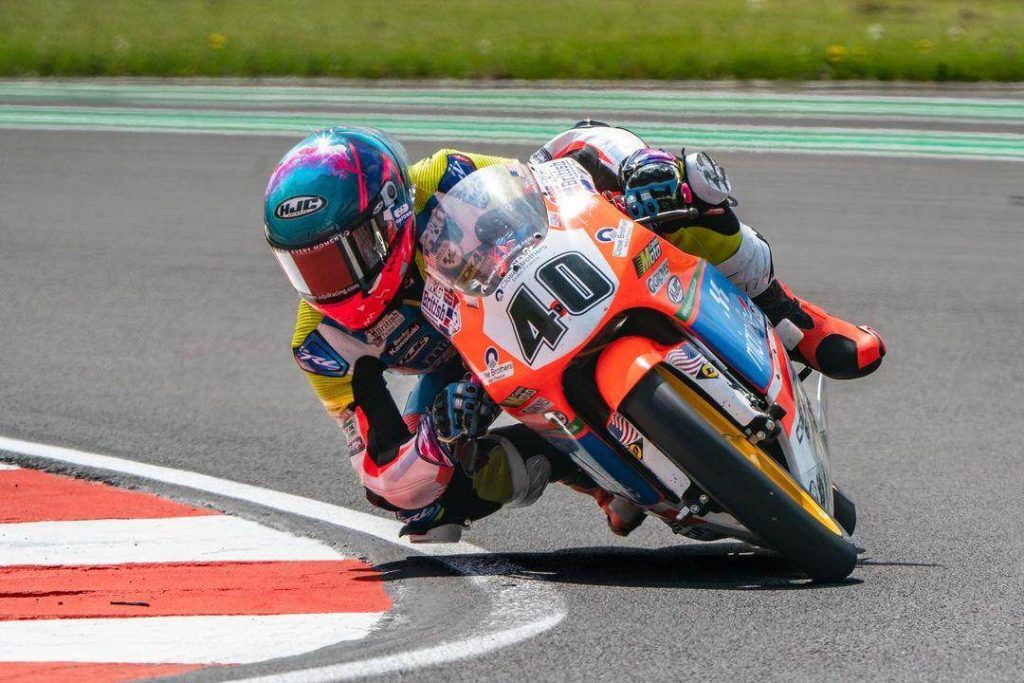 Julian just missed out on a podium finish in Race Two at Donington Park finishing in fourth place, he is now in fifth place in the championship standings.
Featured Images: Olithephoto, Jujumonster21

Looking to update your website?
ThisWebDesign works with small and medium-sized companies from all over the globe. Our focus is on offering visually engaging websites, social media profiles that convert, and branding that creates a powerful and lasting image.
thomas@thiswebdesign.co.uk
---