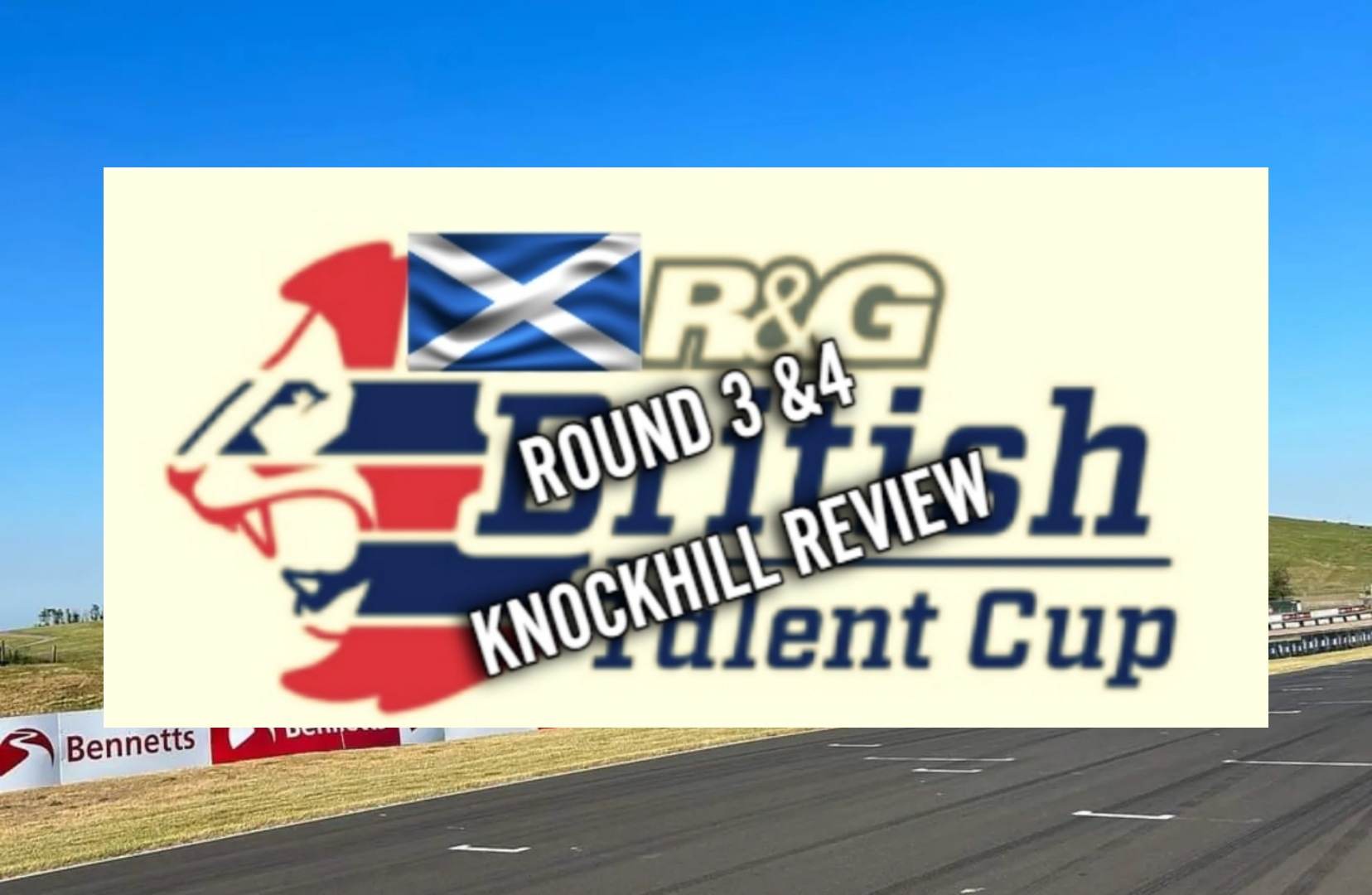 BTC: A look Back at Another Thrilling – Action Packed R&G British Talent Cup Weekender.
Two action packed races at the Fife circuit of Knockhill.
By Ed Lewis.
As expected RS racings Evan Belford dominated Free Practice and qualifying held on the Saturday in blistering Scottish heat. Tamworth based Belford looked well on the pace, lap after lap at under record times but closely followed by his own RS racing team-mate Amanuel Brinton who watched and studied his counterpart during his first sessions at the iconic Scottish venue with its newly resurfaced turn eight (final corner) that always gives the huge crowds something to talk about. Dessoy, Stephenson and Mounsey trailed a second behind the RS pairing during both FP sessions.

In the late evening qualifying session the immaculate Belford once again led the action with Brinton learning fast just a 0.227 gap, also under previous lap record speed, Stephenson seemingly putting his early season disasters behind him, just 0.347off Brinton, the Rocket Honda teenager was back on form.

Race 1: After an early Red Flag the script was written as Belford and Brinton headed out front, Brinton learning all the time watching closely at every slight move of team-mate Belford, Dessoy chasing hard on lap one before crashing heavily giving the two team-mates a healthy gap, Mounsey settled in an early third spot chased by Stephenson who's season took another dramatic turn for the worse on lap seven when the Lincolnshire lad high sided on the exit of turn four after seemingly being held up on the kerbs by Mounsey, too much throttle sent him to the medical centre with a wrist injury which ended his weekends action. More drama on the turn eight new tarmacadam was to come when on the final lap of the race Brinton ended his apprenticeship and showed his class with a thrilling underpass on the brakes allowed him the clear air to out drag Belford to the finish line and take his first ever R&G BTC race win by 0.029. Ryan frost shadowing Mounsey for fourth place. Interestingly Scott McPhee taking his first ever top tenth finish in eighth; we might hear the name more often in the future rounds. A new lap record 53.702 set pre red flag by Sullivan Mounsey.

Race 2: Another copy book start from Belford and Brinton the two RS Racing riders looking a class act on a cooler track surface. Dessoy dismounted again on Lap five, his title hopes taking a hit. Mounsey watched in third from a gap of three seconds when another red flag on lap 17 triggered by a the second RS racing team pairing of Clayton Edmonds and Ronnie Harris team bonding in the air safety fencing. The red flag meant that the result stood and we would see no replay of Brinton's incredible last turn skills. Belford now has two Dunlop winners hats this season.

Amanuel Brinton takes the honours from our panel for Rider of the event, a stunningly mature performance on his first visit to Knockhill and 45 points in the bag. The R&G BTC title chase is now looking like a RS racing / City Lifting double act with Belford having a healthy 32 point advantage over Brinton, who we expect will be looking forward to the GP style circuits like Brands and Silverstone. Team orders will be in hand to protect each other and fight for the title at the season grand finale 29th September at Donington on the full circuit.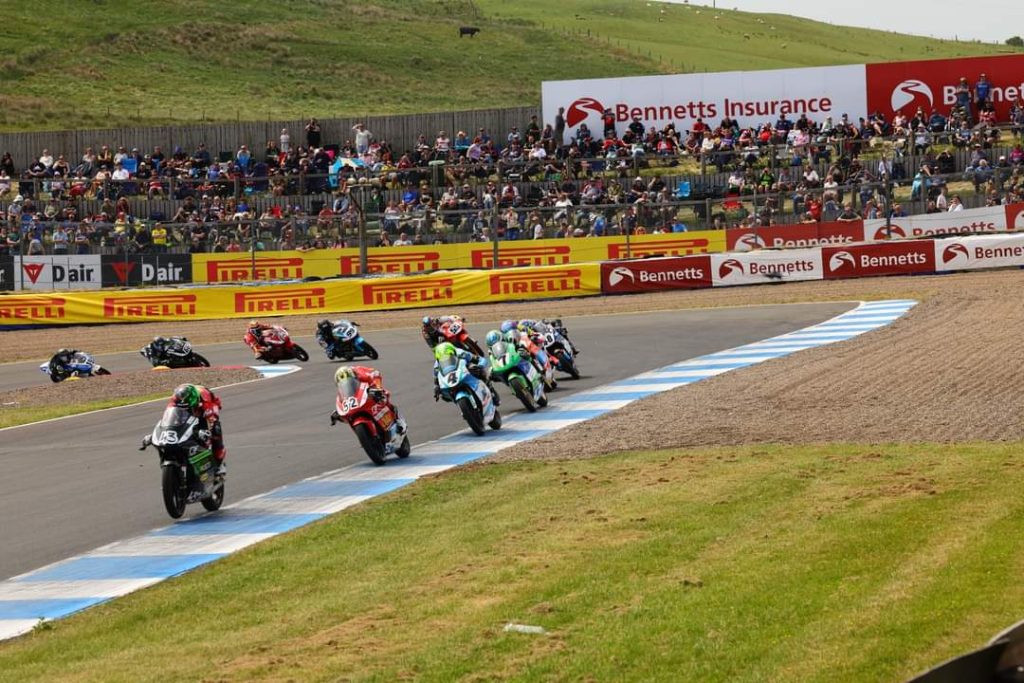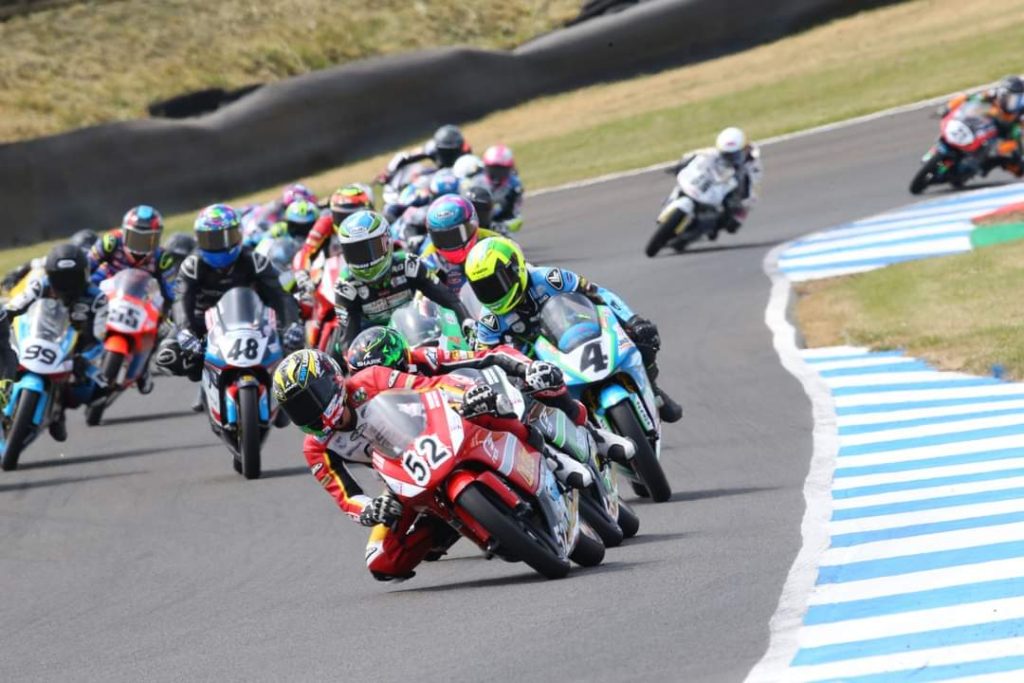 Featured Images: R&G British Talent Cup.

Looking to update your website?
ThisWebDesign works with small and medium-sized companies from all over the globe. Our focus is on offering visually engaging websites, social media profiles that convert, and branding that creates a powerful and lasting image.
thomas@thiswebdesign.co.uk
---