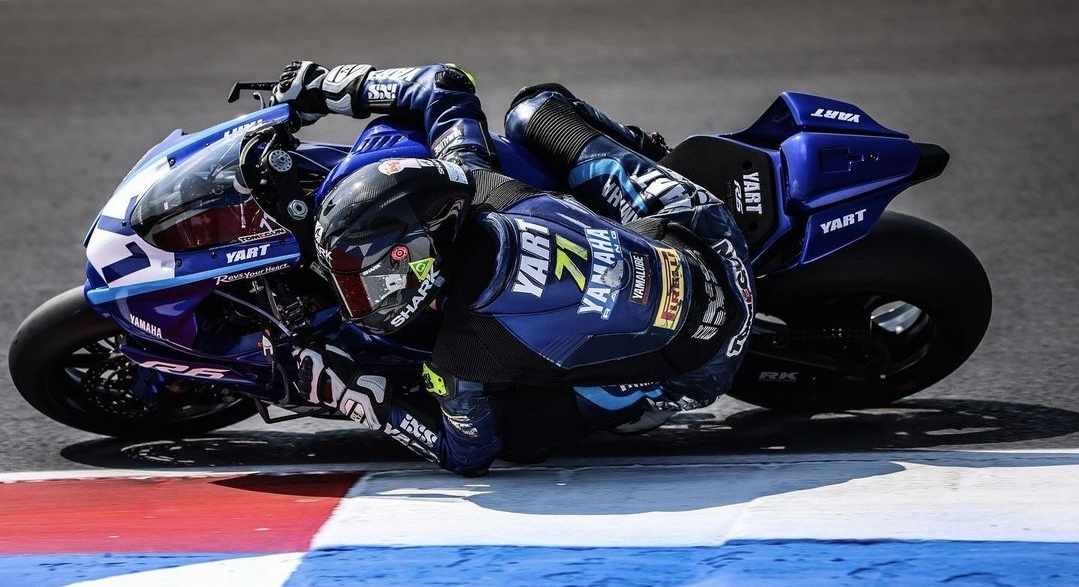 WSSP: Tom Edwards and YART Ready to Race at Donington Park.
WorldSSP Challenge rider Tom Edwards is all geared up ready to race at the iconic Midlands circuit of Donington Park.
Get ready for another epic week of racing as Tom and the YART team pack their bags for Donington, UK for round 4 of the World SuperSport Challenge.
One race week finishes in Most, and another starts in Donington. Tom and the team spent the past weekend with the Kiefer Racing Team, competing in the IDM SuperSport.
Tom wrapped up the weekend in Most early, pulling into the pits in race 1 with a technical.
They say 'everything happens for a reason,' with Tom sitting race two out, luckily missing a horror nine bike crash.
Tom Edwards:
"It was great to get a few laps in at Most. We've got a WorldSSP race coming up there at the end of next month, so all the time we can get there is valuable."
"Unfortunately, my bike had a little issue towards the end, and I didn't want to push it, so I pulled in early."
Attention shifts to Donington, which Tom says it's one of the rounds he's most been looking forward to.
"I'm excited. There's an advantage in not many people having of tested there this year, so I think the competition is open for anyone to make an impact."
"There's so much history at this track, being on the calendar since 1988. We've seen in the past that anything can happen."
"We're getting to that point in the season that the team and I are really jelling well together. We're improving every week and ready to start seeing results." "It's good to have spent time on a bike last weekend. It gets me and the team into a good flow with it. Keen to see how the weekend unfolds".
Streaming Details:
Aussies at home can watch it live on FoxSports, Kayo and WSBK Video Pass.
Qualifying:
Saturday, 6 May 2023 10:25am local time
7:25pm AEST(only on WSBK Video Pass)
Race 1
Saturday 6 May 2023
3:15pm local time
12:15am AEST (Sunday)
Race 2
Sunday 7 May
12:30pm local time
9:30pm AEST Find more info on streaming and schedule on the WorldSBK website: https://www.worldsbk.com/en/event/GBR/2023
Featured Images: Tom Edwards Racing.

Looking to update your website?
ThisWebDesign works with small and medium-sized companies from all over the globe. Our focus is on offering visually engaging websites, social media profiles that convert, and branding that creates a powerful and lasting image.
thomas@thiswebdesign.co.uk
---