BTC: A Look Back at a Persistently Action Packed Brands Hatch R&G British Talent Cup Weekender.
Brands Hatch delivered another fast paced round of the R&G British Talent Cup.
By Ed Lewis.
Free Practice & Qualifying:
Fantastic to have 2022 Talent cup winner Johnny Garness smiling in attendance for this round, the Short Shift News team wish him well on the road to full recovery. Grey skies over looked the 2.33 mile Kent venue on what looked like could be another RS racing thunder show with Evan Belford and podium collaborator Amanuel Brinton. Indeed it was Brinton who topped the free practice sessions under lap record pace spoiling the party for birthday boy Belford. Early Saturday morning qualifying Belford shrugged off any free practice hangover and commanded  the pace onto the next level with a stunning 135.614 to take pole with the rest of the pack condensed a further 1.6 seconds behind. Only Brinton, McCabe, Dessoy, Mcphee and Frost where within two seconds of the title leaders blistering hot lap times.
Race 1:
You couldn't forecast what was to come as the brands wet weather radar went in to meltdown as 15 mm of pre-race rain descended on the circuit in what could be only described as a good day for ducks. Under starters orders Talentum Racings Ryan Frost was unceremoniously relegated to a pit lane start after a technical fault with his roller starter. Sullivan Mounsey took an early lead The Wilson Racing/Maddison Media rider hit the front on the opening lap holding his nerve in treacherous conditions in a shortened twelve lap race and managed to hold it to the flag to celebrate his second win of the year. Brinton was missing in the aqueous vapour cloud behind, a far cry from the sun drenched European Talent Cup climate, Manny was forced to settle for eighth position 35 seconds behind Mounsey. Pole sitter Belford could only hang on to fourth place until a high side exit at clearways on the penultimate lap. Starting from 20th position on the grid Mortimer Racing's Alexander Rowan put in the performance of his career, fourth by lap 2, the sixteen year old Northern Irish teenager stormed through to take a credible third place, his first R&G BTC podium to the delight of the rain drenched hard fast crowd.
Race 2:
On Sunday the sun shone brightly. In contrast, Evan Belford made up for his race one error as he rode in a class of his own, beating Harley McCabe by 8.158secs from pole, (New Lap Record 136.149) Belford took early control and the race became a battle for the remaining podium places, which stepped up on lap seven when Amanuel Brinton crashed out again, unhurt from second position, the British title now slipping away. McCabe managed to hold off a charging Mounsey over the closing laps as the pair finished second and third  respectively, with Lucas Brown fourth and the ever improving  Ronnie Harris fifth. Harris in his rookie season has made great strides forward and must be impressing team boss Ryan Saxelby and the Kovara Projects sponsors.
Rider of The Event Award goes straight to the number 65 of Dromore`s Alexander Rowan for what must be a contender for ride of the season in race one. As one of the senior riders in the R&G BTC it's well documented how hard the current USBK 2022 Moto3 Short Circuit Champion has worked towards his podium goal; now running 10th in the series standings.
Up next for the R&G British Talent Cup is the MotoGP British round at Silverstone on 4/5/6 August.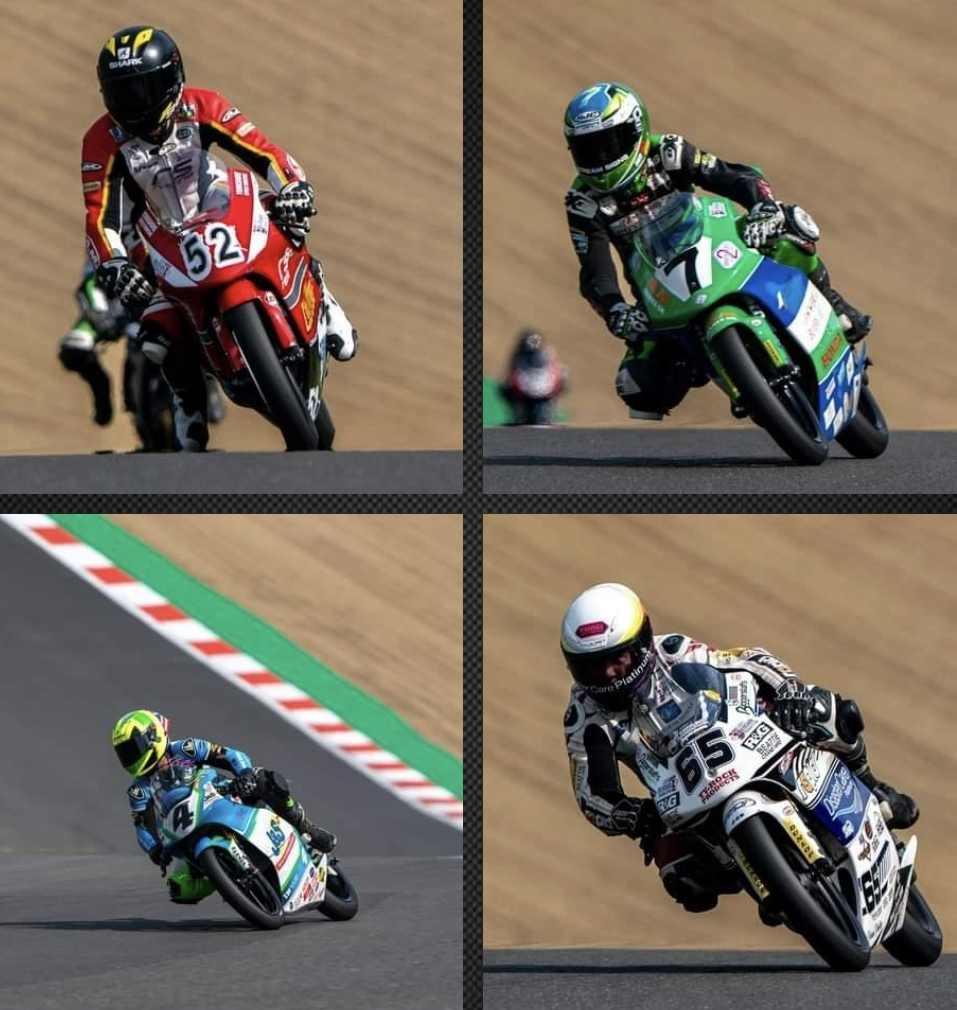 Featured Images: Olithephoto

Looking to update your website?
ThisWebDesign works with small and medium-sized companies from all over the globe. Our focus is on offering visually engaging websites, social media profiles that convert, and branding that creates a powerful and lasting image.
thomas@thiswebdesign.co.uk
---