BSB: Glenn Irwin's Relaxed and Ready For His Second Consecutive Season With Honda UK.
Irish Rider Glenn Irwin Is Ready For His Second Championship Campaign Aboard His CBR 1000RR-R Fireblade SP.
Carrickfergus rider Glenn Irwin has signed for Honda for his second consecutive season, 2020 was by far the best season in the Bennetts British Superbike class for the 31-year-old, he had a victory with a further five podiums. Glenn led the 2020 season until Round five at Donington Park, unfortunately Glenn crashed out of race one at Goddards and left the round without the Championship lead. He finished the season in fourth place in the final standings after a consistent season with Honda.
Glenn is ready for the 2021 season to start, he has been keeping himself active running and hiking, he believes it's important to enjoy your fitness regime. He is getting all geared up ready for the season but is enjoying himself whilst doing it. Glenn has a relaxed view on the schedule changes to the Bennetts British Superbike season, having experienced delays last year. He is focused and ready for the season to start.
Glenn's 2020 team-mate and brother Andrew both had a very strong start to the 2020 season, of which realistically they both didn't expect! With the Fireblade being new, they didn't expect to be fighting for race wins from round one. For the 2021 season Glenn has an all-new team-mate in Ryo Mizuno, Glenn's been giving the young Japanese rider a few bits of advice for his first season in British Superbikes:
"The best advice is to call Kiyo and keep ringing Kiyo! Ask him for all the advice he knows!"
The Superbike rider line-up is as strong as ever for the 2021 season, Glenn believes its key to just concentrate on ourselves, focus on the development of our own bike. He is excited to see what Ryo can do once he gets to grips with the circuits. Honda will have development this year and will see if they can improve on their package and be as good or even better than last year, Glenn's hoping for a fun season.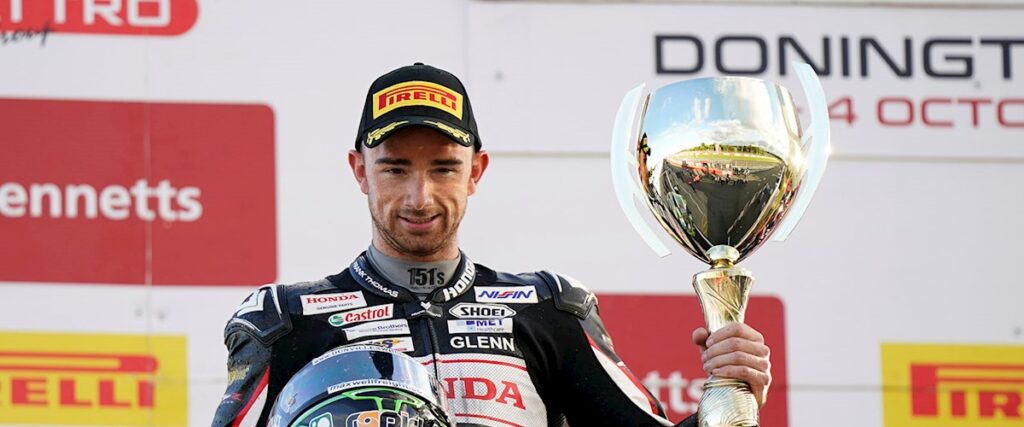 The 2021 season will be Glenn's sixth consecutive season in the Superbike Class, having ridden for Ducati, Kawasaki and BMW in previous years. The Honda UK Team and the CBR 1000RR-R Fireblade definitely brings out the best in Glenn, for his 2021 season he will be hoping for another positive start and a victorious end!
Featured Images: Belfasttelegraph.co.uk, Bennetts British Superbikes, Newsletter.co.uk (all credits to original photographers).

Looking to update your website?
ThisWebDesign works with small and medium-sized companies from all over the globe. Our focus is on offering visually engaging websites, social media profiles that convert, and branding that creates a powerful and lasting image.
thomas@thiswebdesign.co.uk
---