BSB: Danny Buchan Ends The First Day On A High At Brands Hatch.
Danny Buchan Has Topped The Time Sheets In The Combined Standings On Day One At Brands Hatch.
As the second Free Practice session of the day commenced it was under cooler weather conditions, Iddon was the first to top the time sheets followed by O'Halloran and Danny Buchan. Mackenzie snatched the top spot from Iddon. Tommy Bridewell was on the charge in fourth place, putting in fast times during the first two sectors of the circuit.
Josh Brookes was just outside the Q2 qualifying position in 13th place, it was McAMS Yamaha who were ruling the session after 15 minutes as O'Halloran went top, with Mackenzie in second place with 0.194s between them. BMW's Andrew Irwin was making progress in eighth place, with FHO Racing BMW's Peter Hickman in ninth place.
With 20 minutes remaining in the session Kyle Ryde was in 12th place, Kyle has been getting over Glandular Fever, leaving the Nottinghamshire rider with a lack of energy! Brookes was just in front of Kyle in 11th place. Honda's Glenn Irwin was struggling to put a fast lap in down in 17th place, until with 13 minutes to go the Northern Irish rider put himself in third place.
Tarran Mackenzie seemed to have an issue with his Yamaha machinery, Tarran was in the pits with seven minutes to go, he was still hanging on to second place. FS-3 Kawasaki's Lee Jackson put himself in third place with seven minutes to go, his team-mate Rory Skinner was in a dangerous 11th place with minutes to go!
Danny Buchan flew to the top spot with only three minutes remaining, O'Halloran was in the pits whilst holding on to third place as Christian Iddon took the second place from the Australian rider. Jason came out of the pits with basically one throw of the dice left to re-take the top spot.
As the session came to an end it was BMW's Danny Buchan who finished the day with the fastest time of the day, with Ducati's Christian Iddon in second, Jason O'Halloran in third and team-mate Mackenzie in fourth place. Honda's Glenn Irwin was in fifth. Tommy Bridewell finished in 11th place and Kyle Ryde just taking the last position for the Q2 qualifying session in 12th. Josh Brookes will have to go through Q1 again as he just missed out and finished in 13th place.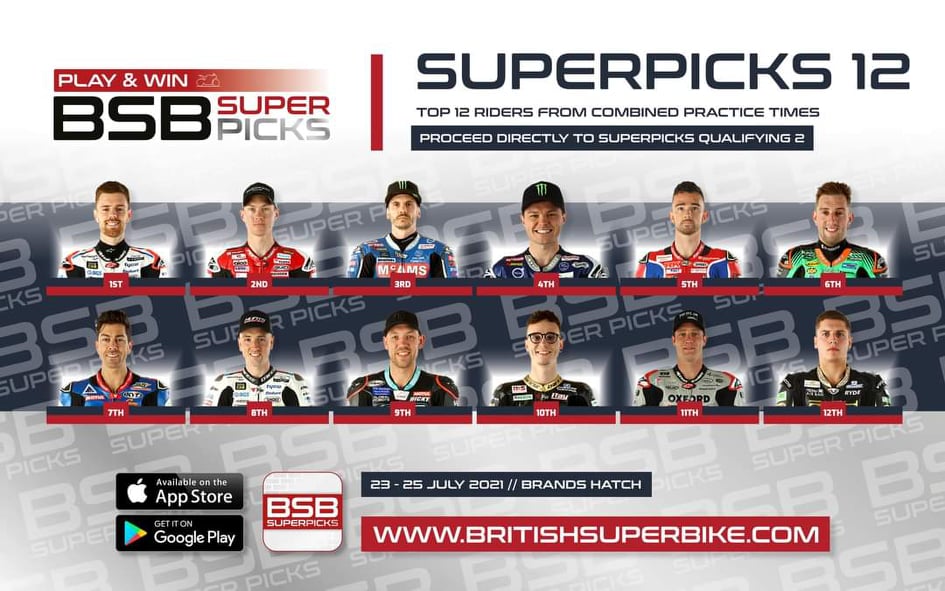 SYNETIQ BMW's Danny Buchan is doing everything right at the moment, will any one get in his way tomorrow and prevent the Essex rider from claiming another race victory? Q1 Qualifying is tomorrow at 11.45.
Featured Image: Brands Hatch

Looking to update your website?
ThisWebDesign works with small and medium-sized companies from all over the globe. Our focus is on offering visually engaging websites, social media profiles that convert, and branding that creates a powerful and lasting image.
thomas@thiswebdesign.co.uk
---