Bradley Ray Wins an Action-Packed Race Three to Extend His Championship Lead By 66 Points.
For the final Bennetts British Superbike race at Donington Park Tom Sykes was on pole position, Bradley Ray was in second place, with Jason O'Halloran rounding out the front row of the grid in third place. Peter Hickman had to start from the back of the grid due to a mechanical issue.
Tom Sykes got the holeshot into Redgate, Andrew Irwin got into third position. Both Andrew and Glenn Irwin took positions off Brad Ray and the championship leader was pushed back to fifth place. The Red Flag came out on lap two due to Chrissy Rouse crashing at Goddards.
The race was restarted over 18 laps, Tom Sykes lead the field into Redgate. Glenn Irwin got into fourth place just in front of Andrew Irwin. Jason O'Halloran slipped underneath Brad Ray at Melbourne Loop for second place.
Jason O'Halloran repeated the move on Tom Sykes at the Melbourne Loop but Jason lost the position back to Sykes. Ray took the second place from O'Halloran, Jason seemed to lose momentum and dropped to fifth place.
Ray took the lead at the Old Hair Pin on lap three, Sykes was now in a battle for second place with Glenn Irwin. Jason was losing pace on the leading trio; Andrew Irwin was sticking with Jason dicing for fourth place. By lap six Brad and Glenn Irwin started to break away from the rest of the field. O'Halloran and Sykes touched at the Melbourne loop; both riders went down, Jason had to be stretchered away which brought out the safety car.
The safety car pulled in Glenn Irwin was leading the way from Brad Ray, Andrew Irwin was in third place followed by his team-mate Danny Buchan in fourth place. Brad passed Glenn to take first place at the Old Hair Pin.
With seven laps remaining the leading trio had made a gap from fourth placed rider Tommy Bridewell. Glenn took the lead at Coppice, a lap later Glenn ran wide at the Melbourne Loop handing the lead back to Ray, Andrew Irwin was able to take second place from his brother, it looked like Glenn had lost his footrest! Bridewell took third place from Glenn who looked to be just about hanging on with only one footrest.
Brad Ray crossed the finish line to take his first victory of the weekend, Andrew Irwin finished in second place, Glenn managed to retake the third place from Bridewell to take the last podium place.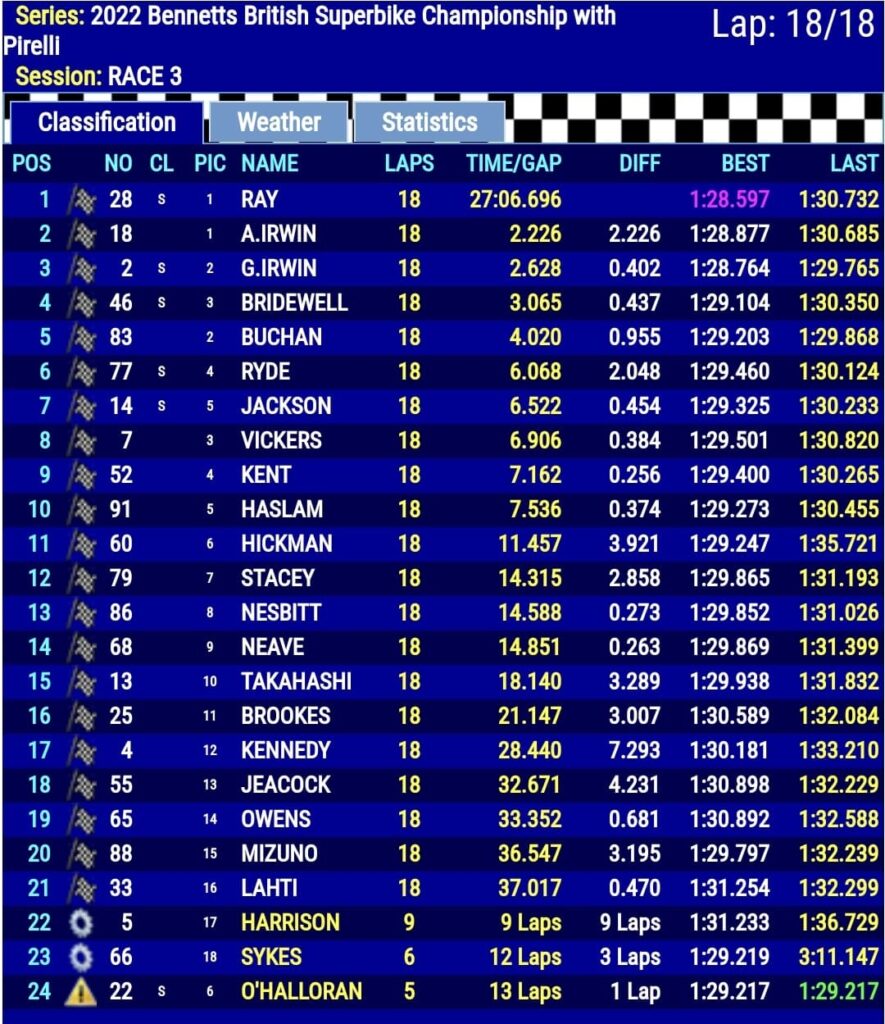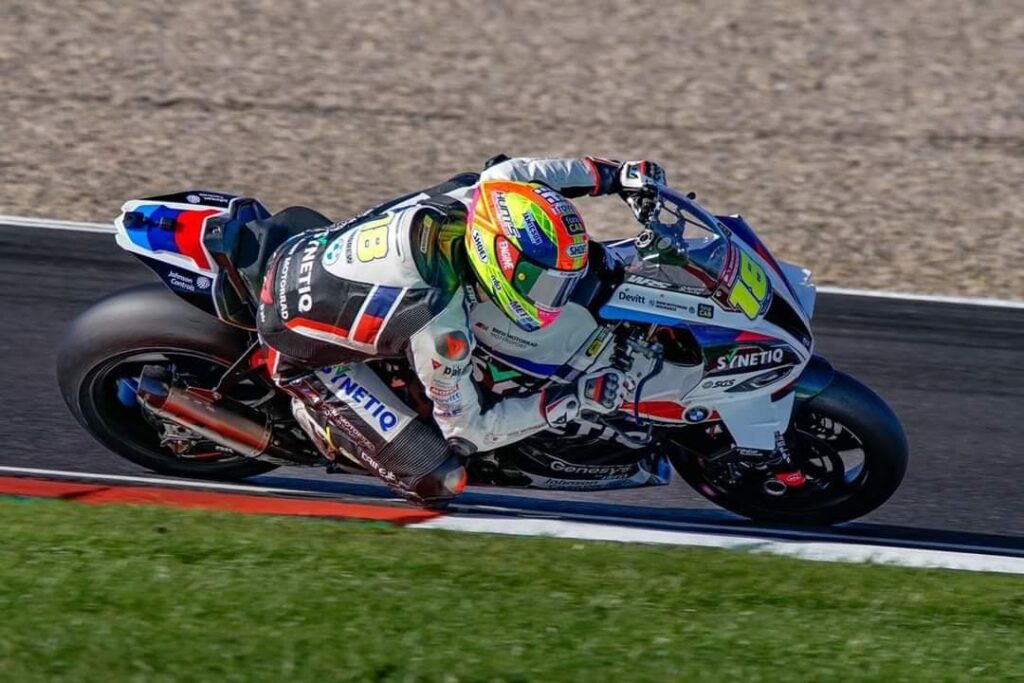 Featured Images: Olithephoto.

Looking to update your website?
ThisWebDesign works with small and medium-sized companies from all over the globe. Our focus is on offering visually engaging websites, social media profiles that convert, and branding that creates a powerful and lasting image.
thomas@thiswebdesign.co.uk
---