BSB: We Take A Look Back At Britain's Neil Hodgson's Varied And Successful Motorcycle Racing Career.
Veteran Retired Motorcycle Racer Neil Hodgson Has A Broad Repertoire Of Racing History Spanning Over 18 Years.
Burnley born retired motorcycle racer Neil Hodgson has had a vast racing career spread over various championships. Neil was six-years-old when he had his first taste for motorcycles; riding his brother's bike around playing fields close to their Grandparents house.
From 1982 to 1989 Neil decided to race in the School Boy Motorcross Series. He was voted rider of the year in seasons 1986 and 1987. In 1990 he took the leap up-to road racing, his first win was at The Three sisters meeting. By 1992 he moved to the 125cc International Supercup Championship and became British National 125cc Champion aged just 18. In 1994 he was selected by HRC Honda as one of the only five officially supported riders in the 125cc World Championship with the Burnett Team and he also rode the final two races in 500 Grand Prix on a Yamaha with Shell Harris Grand Prix. In 1995 he did a full season of 500 Grand Prix racing with the World Champion Motorsports ROC-Yamaha.
The Lancashire rider moved into the World Superbike Championship in 1996, where he stayed for three-years, riding for Ducati then moving on to Fuchs Kawasaki. It's fair to say it was a frustrating three-year spell in the Championship, his best Championship place finish was ninth in 1997, his first podium finish came at Laguna Seca Raceway in 1996.
Neil returned to the British Superbike Paddock in 1999 with GSE Racing. His team-mate for the season was Australian rider Troy Bayliss; who went on to win the Championship Title that year. The following season was one of the most gripping seasons of British superbikes, Neil had a season-long battle with fellow rider Chris Walker. The championship came down to the final race of the season at Donington Park, it looked like Walker was set to take the title but with just five laps to go Walker's engine blew-up allowing Neil to take the Championship title.
The up most memorable race of Neil's career was at Oulton Park in 2000, where he started the race in last position on the grid due to his bike stalling, he ended up winning the race in spectacular fashion, much to the amazement of his fellow riders and the crowd!
He then made the step back up to World Superbike in 2001 riding a Ducati, he won a race and finished the season in fifth place. The following year he finished the season in third place. 2003 saw Neil take the World Superbike Championship title, winning a season total of 13 races.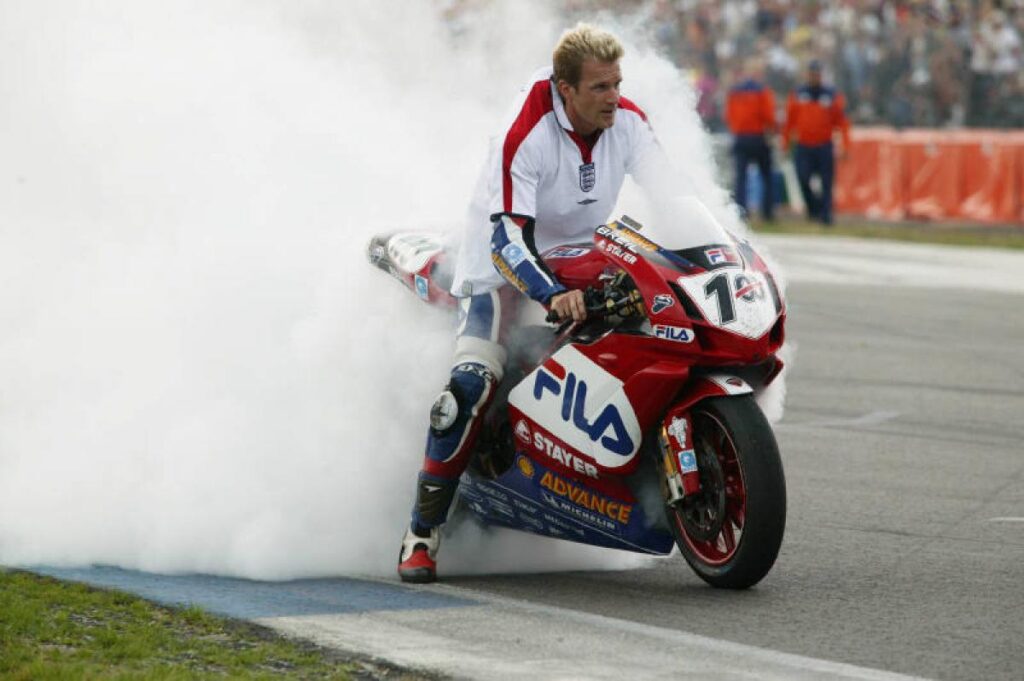 In 2004 Neil and his former team-mate Rubén Xaus made the leap up to the Moto Grand Prix Championship. Unfortunately for Neil he never felt like he had the bike set up that he wanted and finished the season in a disappointing 17th place. He decided not to return to the Moto Grand Prix paddock and headed to America for the AMA Superbike Championship, where he stayed until 2009, his best season was in 2006; finishing in fifth place in the championship riding a Ducati 999.
The then aged 36-year-old made the decision to return to the British Superbike Series in 2010 riding for Motorpoint Yamaha. Unfortunately Neil announced his retirement from competitive motorbike racing on the 22nd April due to a shoulder injury he picked up in a motorcross accident.
Now at the age of 47 Neil keeps himself busy working as a Motorcycle racing commentator and TV studio pundit, he is also an ambassador for Ducati Motorcycles and is a track day instructor at various race circuits.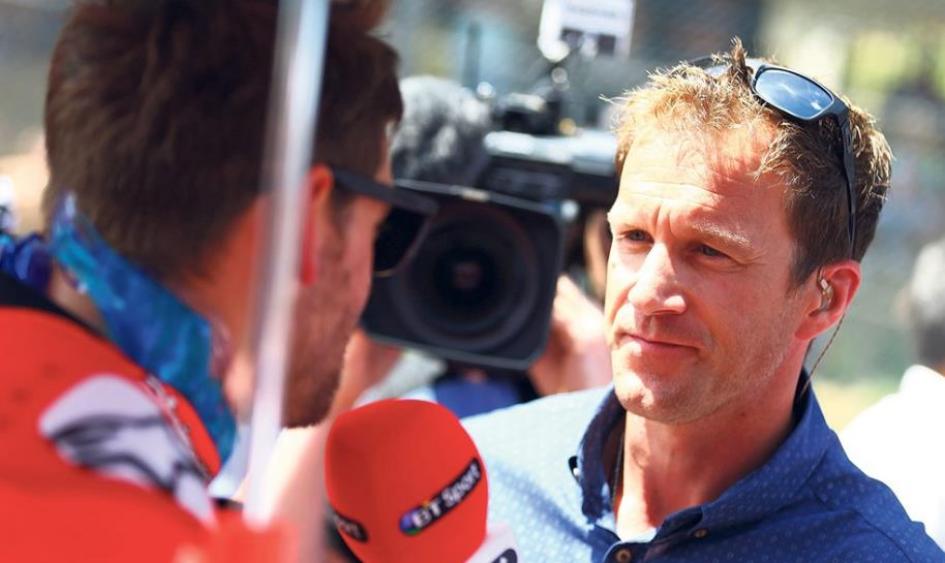 Featured Images: GPONE.com, Alchetron, Crash.net, LFGSS.

Looking to update your website?
ThisWebDesign works with small and medium-sized companies from all over the globe. Our focus is on offering visually engaging websites, social media profiles that convert, and branding that creates a powerful and lasting image.
thomas@thiswebdesign.co.uk
---