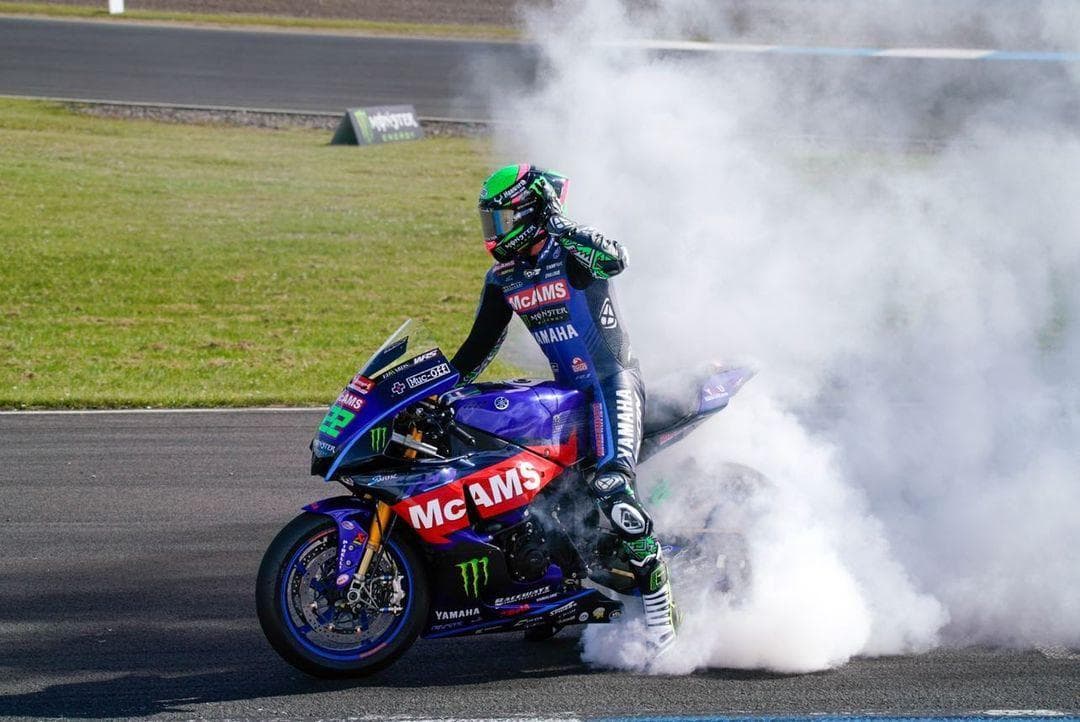 Jason O'Halloran Does The Double At Knockhill, As He Closes In On The Championship Leader Bradley Ray.
For race three at Knockhill would we see a different race winner? FS-3 Racing's Rory Skinner was on pole position for the final race of round four, RICH Energy OMG Racing's Bradley Ray was in second place with race two winner Jason O'Halloran in third place.
Rory Skinner got the holeshot into Duffus Dip, after one lap Rory Skinner was leading the way from Jason O'Halloran, Bradley Ray was in third place, Honda's Glenn Irwin was in fourth place.
Kyle Ryde was in ninth place, the Nottinghamshire rider has been suffering with front-end feel during the races. The wind had started to pick on the Fife circuit, the race leader Skinner lost front end at Clarks! Promoting Bradley Ray to first position with O'Halloran in second place.
Lee Jackson was on the move as was Ducati's Josh Brookes, the Ducati rider was up to fourth place just in front of Jackson. Tarran Mackenzie was in ninth place just in front of Storm Stacey.
Brookes and Glenn Irwin were battling for third place, this would be Brooke's first podium finish of 2022 if he could hold on to the third place position. Unfortunately Brookes made a mistake at turn five/six and lost two places, Glenn Irwin and Lee Jackson went in front of him.
At the half-way stage of the race the leading duo had a 2.9s gap from third placed rider Jackson, Lee had managed to break away from Glenn Irwin; who had Brookes hot on his heels for fifth place. Brookes made the move and made it stick, Glenn was then overtaken by Tommy Bridewell.
Jason O'Halloran was just sitting comfortably behind Ray, he was just waiting for the right time to try and make the pass for first position. Danny Buchan was moving up the order and was in fourth place, Brookes was slightly off the pace in the latter laps of the race in sixth place.
Jason made his move on lap 25 at Taylors Hairpin, the McCAMS rider was now leading the race for the first time. Buchan was catching Jackson with just two laps remaining in the race, could the Essex rider get his first podium finish of the 2022 season?
Jason O'Halloran crossed the finish line to do the double and take his second win of the weekend, Ray had to settle for second, Jackson held on to his third place finish, Buchan had a best place finish of fourth, Tommy Bridewell was fifth, Tarran Mackenzie finished in a solid eighth place.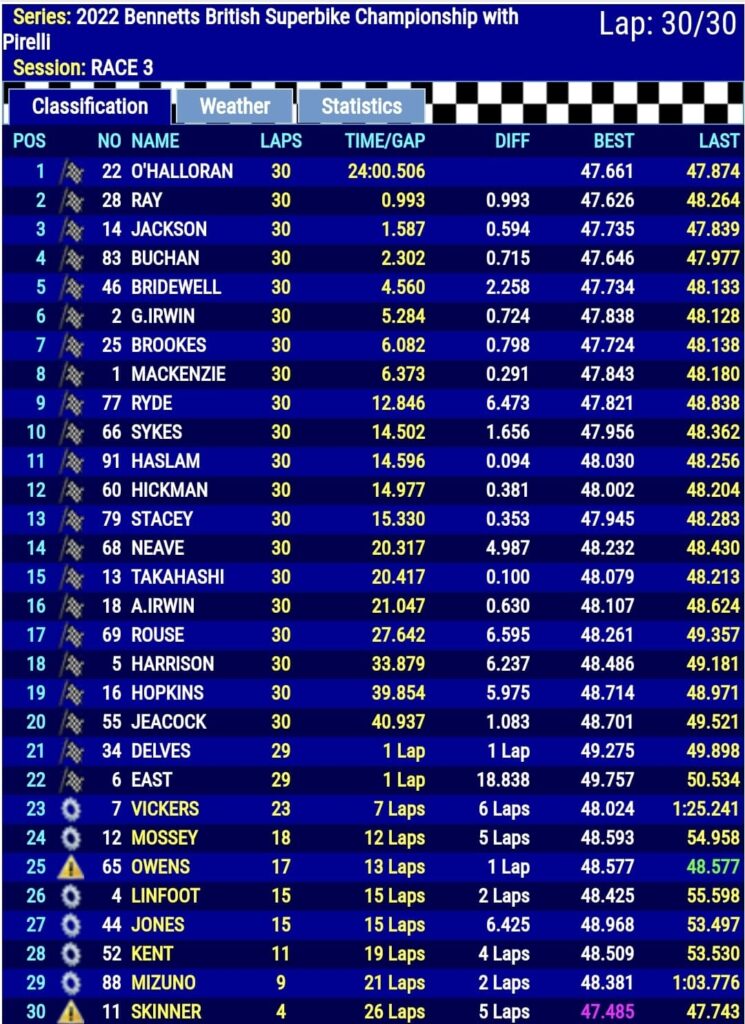 Bradley Ray is still leading the championship standings on 216 points, Jason O'Halloran is on 200 with Lee Jackson on 174 in third place.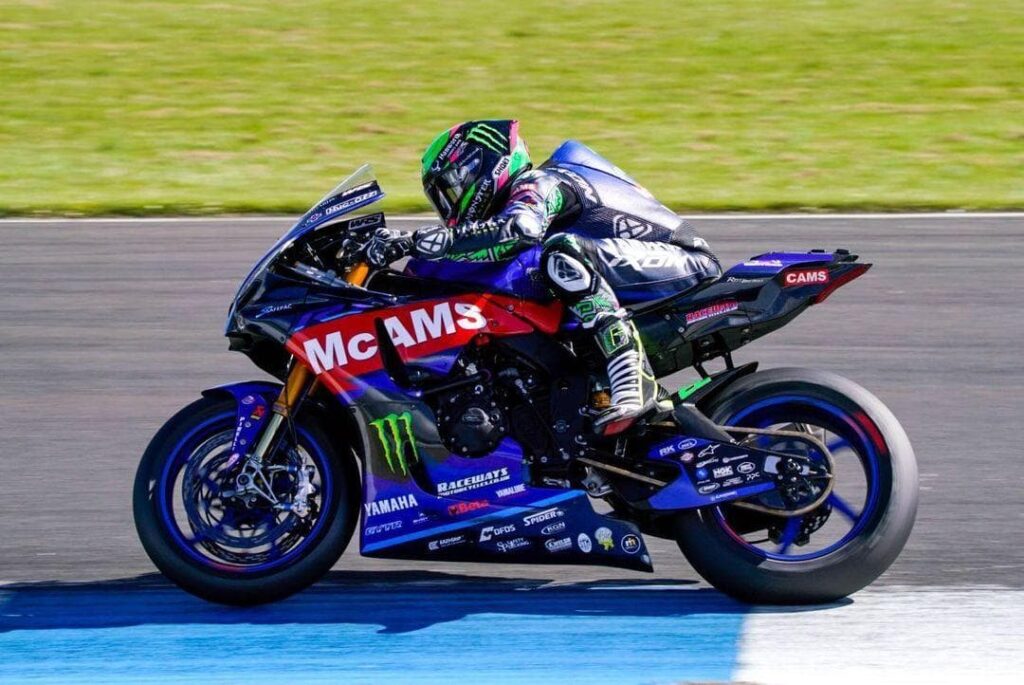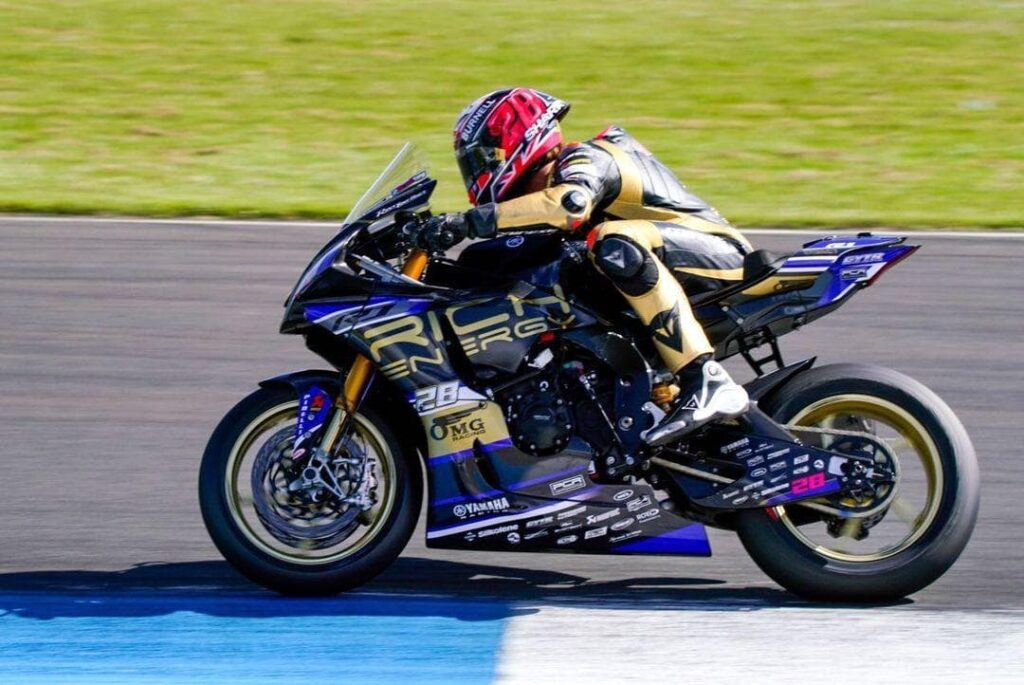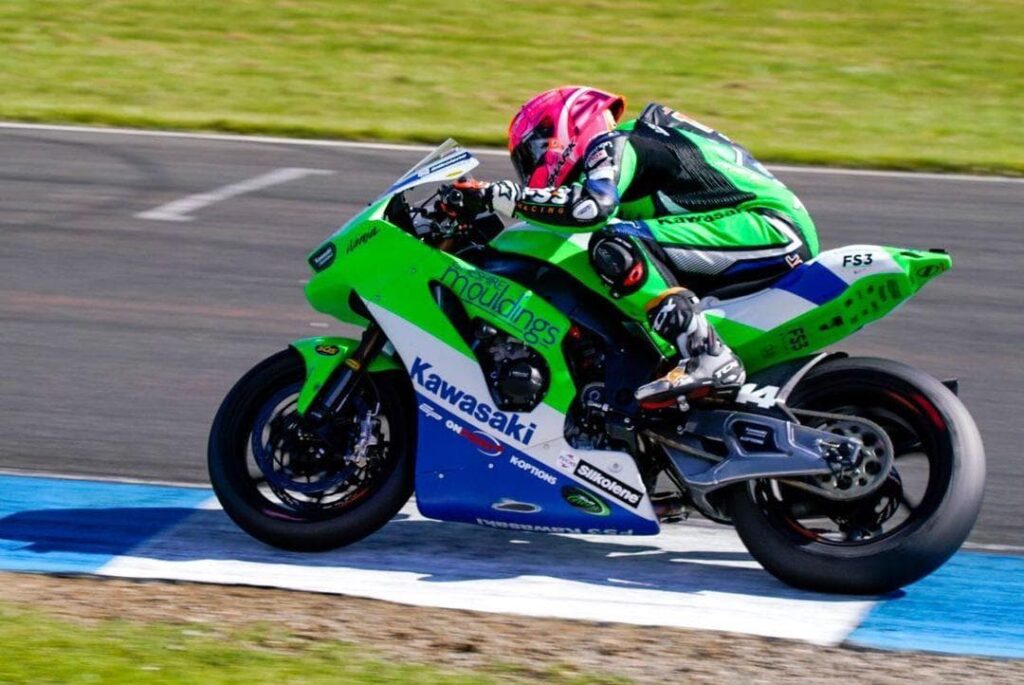 Next up for the Bennetts British Superbikes is Round Five at Brands Hatch on 22nd July.
Featured Images: Olithephoto, Bennetts British Superbikes.

Looking to update your website?
ThisWebDesign works with small and medium-sized companies from all over the globe. Our focus is on offering visually engaging websites, social media profiles that convert, and branding that creates a powerful and lasting image.
thomas@thiswebdesign.co.uk
---